EMC goes after SMBs
Mid-market love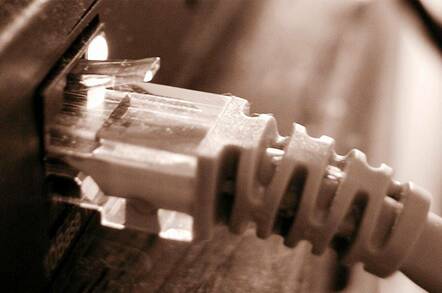 With WideSky behind it, EMC is continuing its standards-based management plans with the release of software targeted at SMBs.
EMC's VisualSRM and VisualSAN products kick off a new mid-sized customer attack for the company. The two software packages promise the basic goals of making management easier and getting more out of the storage that customers have already purchased. The idea is to help out admins at mid-sized companies who may be pressed for time in keeping up with SAN (storage area network) management techniques.
EMC made its SMB aspirations clear when forming a hardware partnership with Dell. The idea is to expand out of massive data centers and make some revenue off the little guys. The two new software products should extend this play.
VisualSRM gives admins access to a host of basic management functions. It helps track storage consumption and allows users to set usage thresholds which guarantee enough storage is available for certain applications. The software also lets admins set policies for moving, deleting, compressing and archiving files.
VisualSRM supports a fair amount of applications such as Microsoft Exchange, Oracle, Sybase and SQL Server databases. It also works in tandem with other management software from IBM, Veritas, HP, CA and BMC.
VisualSAN works as named. It gives administrators a graphical view of their storage network. Users can peek at all the devices in their network and run performance analysis tasks on the hardware. At the moment, VisualSan works with EMC's Clariion system and little else, but the company has vowed to bring other vendors' kit into the fold as the SMI-S standard is hammered out.
Don't forget that EMC has all of its focus on SMI-S now that WideSky is dead.
VisualSRM starts at $2,000, while VisualSAN comes in at $6,000.
Along with the the new software products, EMC has upgraded some of its old code. Clariion users will find that EMC's Navisphere product will now expand storage volumes on-the-fly. The LUN Expansion Wizard makes it possible to adjust the volumes, which is a nice feature on this level of kit.
The Clariion SnapView point-iin-time copy software now includes a an instant restore tool. This allows customers to instantly restore both SnapView business continuance volumes (BCVs) and SnapView snapshots. ®
Sponsored: Minds Mastering Machines - Call for papers now open