CCC Network Systems apologizes for Chapter 7 inconvenience
Data center darling done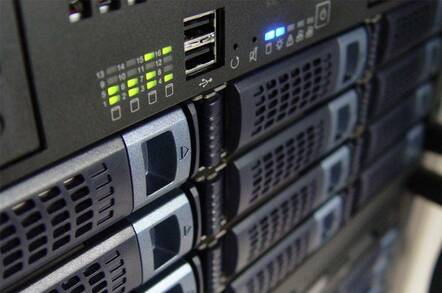 CCC Network Systems has proven that receiving venture capital doesn't always pay, as the high end data center equipment maker has started its liquidation.
During its 15 years in business, CCC assembled an impressive customer list for its switching and remote server management products. CCC kit made its way into the data centers of Microsoft, DeutscheBank, Cable and Wireless, UUNet and many other high profile accounts. But this success, along with some equally impressive venture backing, was not enough to keep the company going in tough times.
A message on CCC's main number states that it has filed for bankruptcy under Chapter 7 of the U.S. bankruptcy code. The company is "pursuing an orderly court process" for the closure of all operations.
"We apologize for this inconvenience," the message states.
Stuart Ogilvy founded the company at the tender age of 27, hoping to tap into a growing market for data center hardware. This bet paid off as CCC churned out profits in its first eight years of business and drew the attention of venture capitalists. That's when the trouble started.
CCC received cash from Global Crossing Ventures (Gulp - Ed.), Dell Ventures, CommVest and a host of other investors. Even in May of 2002 with the economy hurting, CCC still had money pouring in, securing another $21 million in funding.
Cut to December of 2002, and things begin to look a bit more grim. Ogilvy is no longer CEO. Darrell Jennings, a Unisys and Nortel veteran, stepped into the CEO and chairman role. Ogilvy disappeared from the management list all together.
Jennings' tenure as CEO was obviously quite short lived, with the company now defunct.
CCC was likely a victim of the data center spending meltdown that has affected all large enterprise equipment hardware and software makers. In addition, the company surely felt pressure from its powerful VC backers, hoping to see some return on their investments.
CCC leaves a legacy of kit sitting in many of the world's largest data centers, but it does apologize for the inconvenience. ®
Sponsored: Learn how to transform your data into a strategic asset for your business by using the cloud to accelerate innovation with NetApp