Transmeta powers brace of HP thin clients
Win Win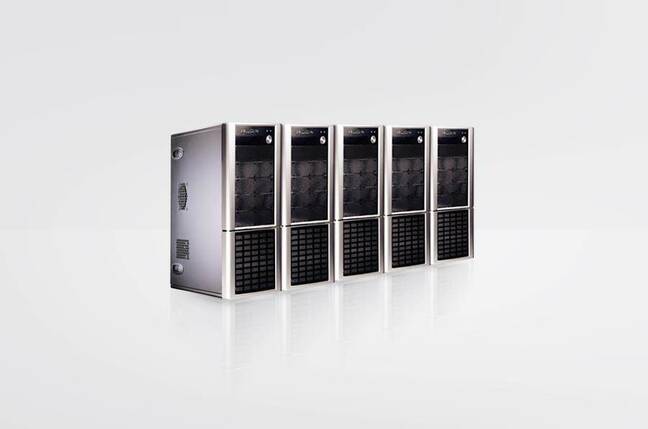 Transmeta has picked up an OEM contract to power some more HP thin clients with Crusoe processors.
HP is to fit low-power 533MHz and 733MHZ Crusoes into the Compaq t5300 and t5500 models. Low power means low heat. Which in turn means smaller designs - no space is needed for fans. This is kinda useful for a thin client PC, although the "thin" refers to functionality, rather than form factor, low heat and small size contribute towards the lower total cost of ownership trumpeted by thin client vendors.
The thin client market is growing fast, albeit from a pretty small base: according to IDC, enterprise thin client sales are forecast at 1.86 million units for 2004. The research firm predicts 3.4 million units to ship in 2007. ®
Sponsored: RAID: End of an era?