Sun baits Dell as OracleWorld focuses on grid
Battle ready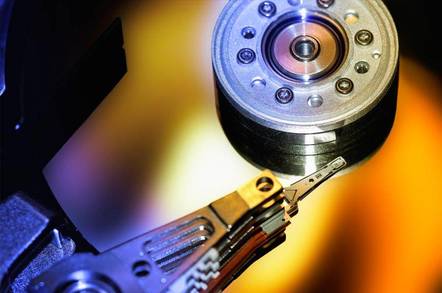 Sun chief Scott McNealy indulged in his favorite pastime of Dell-baiting during his keynote at last week's Oracle World conference in San Francisco. He claimed Dell took a non-integrated "systems" approach that contrasted with Sun's own promise of integrated R&D and engineering between its N1 on-demand platform and Oracle's new 10g grid-enabled database.
Dell CEO Michael Dell also had a slot at the conference and had taken the opposite view of engineering, saying that his use of Windows, Intel and Linux meant that he could keep his own R&D costs low and "tap into" a wider industry R&D that went into these technologies.
McNealy promised "tight integration" between N1 and 10g within 12-18 months and couldn't resist another jibe at Dell, saying that Sun's planned Project Orion software stack would "add value" to Dell's hardware. "Dell is a nice low cost distribution channel," he said patronizingly.
McNealy and Oracle chief Larry Ellison are past masters at generating soundbites on conference platforms, and this year have frequently done this in unison as their companies' once-strained friendship has been revived – though with Oracle very much the senior partner.
Grid computing is the centerpiece of Oracle's product strategy for 2003-4 and the chief front on which it is fighting its ongoing database war with IBM and Microsoft this year. It showcased the 10g database and the new grid-enabled application, claiming these represent "a key milestone in the battle with IBM". As well as Sun, fellow grid player HP shared the platform to stress coexistence of its approach with the Oracle database.
Oracle has been preaching grid computing for two years, clearly believing that this is a computing structure that lends itself to Oracle's existing and future products. Grid requires techniques for pooling resources, such as clustering, on which Oracle has been focused for years as it has sought to build every bigger and more mission critical databases and increase the dependence on the enterprise on its architecture.
Oracle has already outlined grid capabilities for the Oracle 10i database and the 9i Application Server, the latter enabling Java applications to run across high performance distributed networks. The company will rename the software Oracle Application Server 10 Grid (OAS 10G).
Oracle claims its grid strategy rests on technologies it has been developing for years, and picks out its Application Clusters, Oracle Streams and Transportable Tableplaces as the big three, plus the Oracle Globus Development Kit (OGDK), which allows its technology to be used with the grid standard toolkit, Globus.
Ellison also used the OracleWorld opener to repeat that he is still "determined" to acquire Peoplesoft. "We're very patient," he said, though he would not be drawn on whether he would consider upping the offer price of the $19.50 hostile bid any further. "Who knows?" he said, but then returned to his habitual attitude to acquisitions: "Oracle likes to buy on sale."
News IS is published weekly by Rethink Research and edited by Caroline Gabriel.
Sponsored: Learn how to transform your data into a strategic asset for your business by using the cloud to accelerate innovation with NetApp