IBM, Dell make the best of a down storage market
Sales slow, capacity rises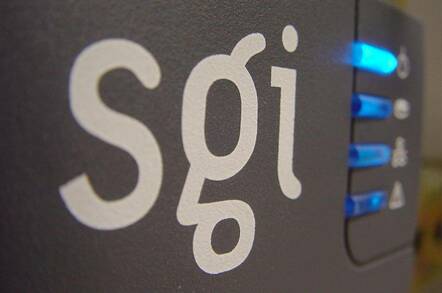 The worldwide storage market took a hit in the second quarter as most major vendors saw their revenue decline.
Total revenue for the quarter came in at $4.73 billion. This marks a 3.9 percent decline compared to same quarter a year ago, according to IDC. The revenue loss comes as the total amount of storage capacity grew a whopping 36 percent. The vendors combined to move 181.6 petabytes of storage.
While overall sales slumped, the North American market did provide a bright spot, according to IDC.
"This is the second quarter of growth in North America, an indication of a turnaround in that region," said John McArthur, group vice president of storage research at IDC. "At the same time, we saw significant declines in Asia, particularly in Japan. The results are decidedly mixed, providing no indication of a near-term, global recovery in the disk storage systems market."
The storage industry is to some degree a victim of its own efficiency. Disks get smaller and cheaper every six months. Following this trend, customers can buy more capacity for less cash ad infinitum.
The vendors still hold out hope that IT-driven businesses will generate tremendous amount of data in the long haul. If this plays out as expected, storage will account for a larger chunk of technology purchases and offset some of the losses due to cheaper disks.
The vendors seem to believe their own hype here. In no other part of the hardware market do companies bad mouth each other with such force. Be it HP, EMC or IBM, the vendors fight hard to win the big part of IT buys.
HP continues to hold the overall worldwide revenue lead in storage, but IBM is closing the gap at speed. HP's revenue was flat for the quarter at $1.26 billion. IBM, by contrast, saw revenue jump 10.2 percent to $957 million. IBM's server business also performed well in the second quarter, likely helping out the storage sales.
EMC ranked third in total revenue with $602 million, seeing sales shrink by 6.9 percent. Sun Microsystems was also punished in the quarter as sales slid 11.9 percent to $365 million. Dell is right behind Sun after a strong quarter in which revenue rose 21.7 percent to $334 million.
EMC is holding its own in the networked storage market - the major growth area for the industry. EMC owns 27.5 percent of this segment, followed by HP and IBM with 24.5% and 11.4% revenue share, respectively. This figures included both SAN and NAS sales.
HP is the leader in SAN sales with 29.7 percent of the market followed closely by EMC at 25.0 percent. EMC and Network Appliance are tied for the top spot in NAS sales with each taking 37 percent share. ®