'Major upheaval' forecast for recovering router biz
'Interesting' times, 'disruptive' pricing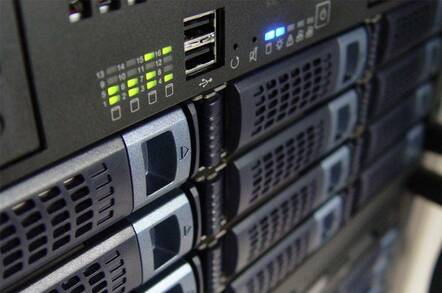 The enterprise router market is set to undergo a shake-up over the next three years with second-tier vendors beginning to chip away at Cisco's dominance, particularly for lower-end products.
That's according to a study by Infonetics Research which last week predicted that the worldwide enterprise router revenue will grow 14 per cent over the next three year to reach $4.1 billion by 2006. The market totalled $896 million in Q2, up two per cent from Q1, and is set to experience significant market share shifts in the coming months, according to Infonetics.
"Cisco continues to dominate the enterprise router market in Q2, with 88 per cent revenue market share for high-end routers and 84 per cent for mid-range routers, but it trailed behind Vanguard in the low-end/SOHO router revenue category for the second quarter in a row," said Infonetics Research's Neil Osipuk, the lead analyst behind the report.
"Interesting times are in store for the enterprise router market: we're going to see major upheaval over the next 18 months. Vendors are entering and re-entering the market with disruptive pricing to win over channel partners, enticing them with greater margins. In addition, vendors like Adtran and Enterasys are releasing all-purpose devices that integrate voice and security features into routers, making headway in the low-end/SOHO and mid-range router markets. These changes are going to heat up the competition and notably shake up market share distribution."
According to Infonetics' Enterprise Routers quarterly worldwide market share and forecast report:
Worldwide totals for low-end/SOHO units increased 18 per cent from Q1 to Q2 to 101,451 units, fuelled mostly by SMB spending, while revenue was down 21 per cent to $51 million due to continued competitive pricing pressure.
Worldwide mid-range enterprise router revenue is projected to grow to $1.7 billion in (calendar year) 2006, up 17 per cent from 2003, driven by enterprise branch office spending.
Worldwide high-end enterprise router revenue will increase to $2.2 billion in 2006, up 11 per cent from 2003 .
North America leads enterprise router revenue in Q2 at 38 per cent, followed closely by EMEA at 34 per cent, then Asia Pacific at 23 per cent.
Sponsored: Minds Mastering Machines - Call for papers now open