Sun touts network identity systems
Essential for web services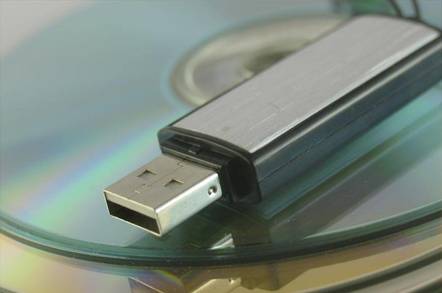 When Stephen Pelletier, Sun Microsystems' VP of SunONE Network Identity, Communications and Portal products said recently that "a secure identity management infrastructure is a core foundation component to building the next generation of federated commercial Web services and is essential to managing the lifecycle of an identity - whether it be a person, community, device or service", he wasn't saying much different from anyone else who get excited about the potential of Web services, writes John McIntosh of Bloor Research.
What was interesting about his comment was all the ammunition with which he backed it up. Aside from the obvious Liberty Alliance programme, Sun's Network Identity armoury is very well equipped.
Sun recently announced the latest versions of its portfolio of scalable, high-performance identity management products for Web services. These new products include the Sun ONE Directory Server 5.2, the Sun ONE Directory Proxy Server 5.2, the Sun ONE Directory Server Resource Kit 5.2, the Sun ONE Meta-Directory 5.1, the Sun ONE Identity Synchronization for Windows 1.0 and the Sun ONE Identity Server 6.0, Service Pack 1.0.
The Company states that these products will include support for the Liberty Alliance Identity Web Services Framework and OASIS Web Services Security (WS-Security) standards early next year.
Sun is determined to be the leader in delivering solutions for federated network identity, but it has fierce competition from both Microsoft and IBM, as well as Novell's NSure.
There are two core components of Sun's Network Identity offering.
The first is the Sun ONE Identity Server 6.0 software is a standards-based product designed to help organisations manage secure access to Web and non Web-based applications both on the intranet and extranet.
Identity Server 6.0 supports both SAML and Liberty protocols and Sun recently announced the Sun Solution for Network Identity, a pre-configured federated network identity solution specifically designed to help customers install their core identity management infrastructure quickly and efficiently.
The second component is the Sun ONE Directory Server is one of the most successful LDAP directory solutions with close to 2 Billion licenses sold. Sun ONE Directory Server enables the deployment of more cost-efficient and consistent security services by acting as the central authentication resource across all applications and devices.
Sun describes Network Identity as the fusion of network security and authentication, user provisioning and customer management, single sign-on technologies, and Web services delivery.
Sun ONE Network Identity offers a comprehensive, integrated enterprise-scale solution that combines software, systems, storage, and consulting services to enable Web single sign-on, policy driven role-based access to applications and services and integrated user/identity management.
Network Identity also addresses the need for consolidation of authentication, authorization, and management in a federated environment. ®
Copyright © 2003, IT Analysis.com
Sponsored: Minds Mastering Machines - Call for papers now open