Sun scoops up CenterRun
Deploy. Someone hit deploy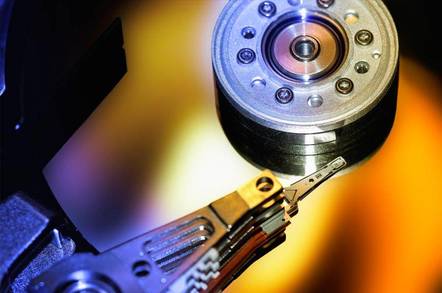 Sun Microsystems is doing its part to eliminate the glut of small virtualization companies haunting the IT market by acquiring them one at a time.
The latest addition to Sun's virtualization stable is software maker CenterRun based in Redwood City, California. Sun is said to have offered up close to $60 million to purchase CenterRun in an all cash transaction. The deal is expected to close this quarter - the first of Sun's fiscal year.
Sun has plenty of cash in the bank - close to $6 billion - and isn't afraid to use it. In recent times, Sun has gobbled up intelligent switch-maker Pirus and Terraspring - another virtualization software company. There have been a couple of additional pick-ups to round other parts of Sun's business such as content management.
CenterRun appears to do very similar things to Terraspring. It's software is billed as a tool for installing and managing applications on multi-vendor hardware. Both CenterRun and Terraspring fit into Sun's N1 technology for server and storage management.
CenterRun is of particular note for a couple of reasons. For one, it actually has living, breathing, existing customers. VeriSign, Seagate, Genentech and a host of others pop up on the company's Web site.
Secondly, CenterRun pays particular attention to moving customers onto Linux from other platforms. Sun needs help here big time. Acquiring a Linux-focused software company seems to indicate Sun is more serious about the open source OS for servers than it may let on at times.
Besides its data center products, CenterRun sells a line of proprietary keyboards. Jump onto the company's Web site and have a look at the "Deploy Board 2000." CenterRun has removed the "Return" key in favor of a "Deploy" key - clearly an effort to make life easier on administrators.
Sun claims to be all about open standards, which makes the keyboard a weird addition to its product mix. Admins might enjoy it, but regular users have to go through a 12-step process to use the regular "Return" function. However, an add-on "Return" module is available for $199.
Okay, the keyboard bit isn't true, but the difficulties Sun will have combining all of its acquired product lines are very much a reality.
There isn't a huge need to virtualize as of yet, so Sun has some time. Most users are weary of the panacea talk vendors are throwing at them and are not close to being ready to use next-generation management products just yet.
Still, Sun will need a way to make all of these differing product lines work together if N1 is to function as billed. Sun has the expertise to pull this off, but it will take time.
Go ahead and get your feet wet with the Deploy Board 2000 now but don't expect to virtualize with ease for a couple of years. ®
Sponsored: Minds Mastering Machines - Call for papers now open