HP puts Intel's finest into blade servers
Some like it hot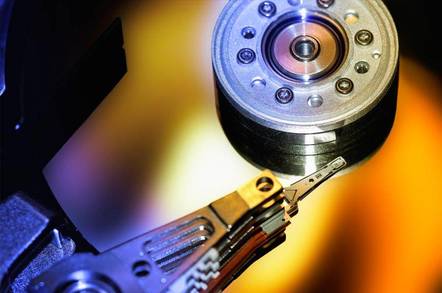 HP has built out its blade server portfolio to cover the entire speed spectrum from low power systems to barn burning Xeon-powered kit.
HP has come out with a new ProLiant BL10e server that fits the original definition of a blade as a power friendly system that be packed tightly together with other blades in a rack. The servers runs on a 1GHz Ultra Low Voltage Pentium M chip with a 1M Level 2 cache.
Using the low voltage chips mimics the strategy of blade server pioneer RLX. The first systems from RLX used Transmeta laptop chips, which made it possible to pack hundreds of servers in a rack. Chris Hipp, one of RLX's founders, figured this was the best way to address the needs of customers looking to host a number of Web servers in a small space, and his idea caught on.
Overtime, the big boys such as HP and IBM rolled out blade products of their own and started to beef up the systems with faster processors. The vendors decided that customers would agree to trade-off some density in favor of being able to run more demanding software loads.
Along these lines, HP has also upgraded its BL20p and BL40p blade servers with the latest Xeon chips. The BL20p will ship with 3.06GHz Xeons and can support two chips per blade. The larger BL40p will now come with up to 2.8GHz Xeons and hold up to four processors per blade.
Customers can fit up to 48 of the BL20p blades in a standard rack and 12 of the BL40p blades per rack.
HP has also updated its ProLiant BL GbE2 Interconnect Switch with a a 24-port Gigabit module made by Nortel Networks.
HP has had a bit of a rocky history with blade servers. Pre-Compaq, HP pitched a system that was really more oriented to telcos as a general purpose blade server. This strategy did not fly so well, and when the Compaq team arrived, HP scrapped its old line.
HP does, however, receive points for being the most aggressive vendor among the big boys with blade systems. It has taken the time to address various parts of the market and backed up the hardware with solid management software. Good apps are a must in the blade space with so many systems to keep track of in a small space. ®
Tales are circulating around the industry concerning overheating-to-firestarting problems with some top-tier Xeon-powered blades. Reader reports are persistent but are proving difficult to nail. Any firm sightings? Send me an email. Discretion guaranteed.
Sponsored: Minds Mastering Machines - Call for papers now open