Whither Informatica?
Analytics rethink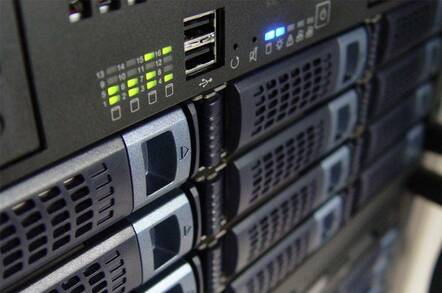 Informatica has been a very annoying company. It has nice people in it, it has good products, it is the market leader in its main area of business, and it is both profitable and growing. So, why was it annoying? And, by inference, why isn't it going to be annoying (I hope) anymore, writes Phil Howard of Bloor Research.
Informatica has irritated because of the frequent name changes it has made to its various analytic applications. I don't need to go through all the iterations but suffice it to say that every time this product set had a new release there seemed to be a new name for one more component of that set.
Now (thank goodness), Informatica has announced that it will no longer sell its analytic applications via its direct sales force but only through channel partners. Reference to the analytic applications has now been pretty much removed from the Informatica web site.
Of course this move raises question marks about the future of the analytic applications, but partners such as Accenture will be continuing to market the product as a part of their solutions. Arguably, this is a very sensible move by Informatica.
Informatica is, by tradition and orientation, an infrastructure company, marketing primarily to IT professionals. Analytic applications, on the one hand, represent a solution sale that typically needs to be addressed at the line-of-business level. Two such very different types of sale really need two distinct sales forces and it is certainly reasonable to suggest that Informatica's normal sales organisation was not the best group to be marketing these applications.
However, whatever happens to the analytic applications, the venture into this space has been fruitful. In particular, what is now Informatica PowerAnalyzer, the company's business intelligence product, was originally designed as a front-end to the analytic applications.
In fact there is a sense of serendipity about PowerAnalyzer since it was not developed by the vendor as a BI tool at all. It wasn't until customers of the analytic applications started saying how much easier it was to use than their conventional BI tools that the company decided to product-ise it as a stand-alone offering.
Thus Informatica is now focusing, at least so far as its direct sales force is concerned, on its infrastructure products. That is, the Data Integration Platform, which consists of PowerCenter, PowerMart and the other Power products; and PowerAnalyzer.
In so far as the Data Integration Platform is concerned there has been one other interesting development. Informatica has signed an OEM agreement with Firstlogic to market that company's Information Quality Suite in conjunction with the Power family. This is something of a departure.
Informatica's nearest rival, Ascential, has been building an integrated suite of data profiling, data cleansing and data movement software for some time. Informatica has always maintained that its approach allowed you to build a best-of-breed solution using a choice of Informatica partner products. Now it appears to be changing its tune, although the OEM agreement does not, of course, preclude the use of alternative data profiling and cleansing products. But then, it doesn't in the case of Ascential either.
Sponsored: Minds Mastering Machines - Call for papers now open