Sun speeds V480
Dell under attack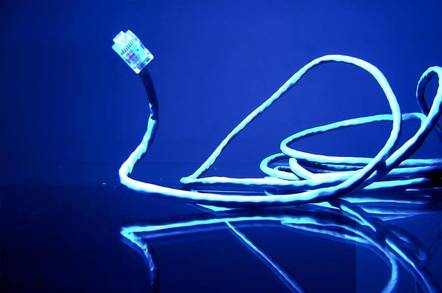 Sun Microsystems has added faster chips to one of its most popular servers, opening a door to take a shot at bitter rival Dell.
Sun has started shipping its four processor V480 system with 1.05GHz UltraSPARC III chips. The new chips - a boost over 900MHz UltraSPARC IIIs - have the V480 running 22 percent faster. This was just enough added horsepower for Sun to release a benchmark, touting the V480's performance against Xeon-based systems from Dell and HP.
Sun has taken the top spot on the TPC-H 100GB benchmark for four processor machines, beating out 2.0GHz Xeon-powered systems from Dell and HP. Sun barely edged out HP in raw performance and then snuck past Dell in price-performance. Full results here.
Sun is a bit funny about benchmarks. The company picks and chooses its moments to shine quite carefully. It has spurned the TPC-C mark so loved by HP and IBM.
Sun says it only participates in those benchmarks, which reflect real workloads. It's not exactly clear how Sun became the ultimate judge of real workloads. A "real" application seems to be something that runs well on UltraSPARCs. Sun does not appear very often on benchmark lists when Itanium 2 and Power4 are involved. Funny that.
Benchmarks of any sort don't tend to be worth all that much, which makes the bashing of Dell and HP the most interesting bit of Sun's score.
Dell has been running rather nasty ads, suggesting that customers move from Sun in droves. Dell seems to like comparing itself to a research and development powerhouse like Sun. This is not appreciated in Santa Clara.
Souheil Saliba, a vice president of marketing at Sun, points to Dell's decision to drop its 8-way server development as evidence that Dell is not the systems company it would have people believe.
"They realized it was way too hard for them to do an 8-way product," Saliba said. "They were struggling to bring out their product, and there were a lot of internal delays. They are not going to get the traction in the enterprise they think they will get."
Ouch.
Sun is quick to defend its turf in the four and eight processor market, as these systems are some of the best-selling kit for the company. It's this success that calls for such harsh words against Dell.
The faster V480 starts at $19,995 with two processors and 4GB of memory. ®
Sponsored: Minds Mastering Machines - Call for papers now open