Dell knocks IBM off number three cluster rung
In less than a week, too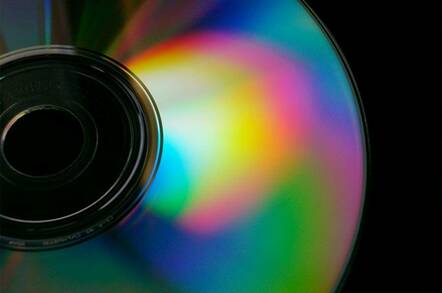 IBM's Opteron-based supercomputing cluster, announced last week, has already been knocked out of third place in the world supercomputer chart, by another cluster that hasn't been installed yet.
Dell today issued a future tense press release detailing its selection as the provider of a 1280-server cluster for the National Center for Supercomputing Applications (NCSA) at the University of Illinois, Urbana-Champaign.
All those Dell PowerEdge 1750 servers, each containing dual 3.06GHz Intel Xeons, will be used to deliver 17.7 trillion floating point operations per second, enough, says Dell, to "rank this cluster as the world's third most powerful system on the Top 500 List of supercomputers".
Last week, Big Blue said the same thing of its 1318-server cluster, which it's going to install for the Japanese National Institute of Advanced Industrial Science and Technology. "It is expected to be more powerful than the Linux cluster currently ranked as the third most powerful supercomputer in the world," said IBM.
IBM's servers are based on dual Opteron processors and Xeons, which together yield 'just' 11.2 teraflops. "The eServer 325 systems with 2116 AMD processors is expected to deliver 8.464 teraflops of processing power," said IBM. "The 520 Intel processors are expected to deliver 2.704 teraflops of processing power for a total of 11.168 teraflops."
So the 36.7 per cent increase in teraflops that the Dell rig offers over its IBM rival, comes on the back of a three per cent decrease in the number of processors: 2560 to 2636.
Of course, such a calculation is very rough and doesn't take into account all the other systems used to complete the cluster, such as I/O service provision machines and what have you. But it's a fun sum.
The NCSA said its cluster will be used to study the evolution, size and structure of the universe; investigate theories on the lifecycle of stars like the Sun; modeling severe storms; studying the human genome and biological processes; advancing the drug design process and more. ®
Related Story
IBM pre-announces AMD Opteron 246
Sponsored: Minds Mastering Machines - Call for papers now open