Court of Appeal rejects Storage Computer HDS appeal
Not Patently Obvious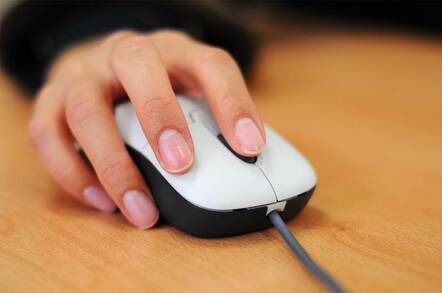 The Court of Appeal has dismissed Storage Computer's appeal over a ruling last year that the company's uropean Patent (UK) 0,294,287, ("'287") was invalid in an action against Hitachi Data Systems.
In a statement today, Storage Computer expressed disappointment with the UK ruling and noted that the 287 patent remains valid in some European countries, including Germany and France. The decision would not affect Storage Computer's patent litigation in the US against Veritas, the company says. A trial date has been set for November 2,002.
Storage Computer kicked off UK proceedings against HDS over 287 in March 2001, so it has taken a long time to get nowhere while spending a lot of money. ®
Related story
Storage Computer starts patent fight with Hitachi
Business Editors
NASHUA, N.H.--(BUSINESS WIRE)--July 30, 2003--Storage Computer Corporation (AMEX: SOS) (www.storage.com), a provider of high-performance storage and data management systems, announced today that the Court of Appeal in London concluded that "...the judge was entitled to come to the conclusion that he did and therefore we dismiss the appeal..." The appeal involved European Patent (UK) 0,294,287, ("'287") which was judged to be invalid in an action against Hitachi Data Systems Limited in August 2002.
"Obviously, we are disappointed with the ruling from the Court of Appeal," stated Peter Hood, Chief Financial Officer of the Company. "However, this ruling applies only to the status of our '287 patent in the U.K. The patent remains valid in certain other European countries including Germany and France."
Mr. Hood continued, "The decision will not effect any of the other patents the Company holds worldwide nor will effect the Company's patent infringement action in the United States against Veritas Software Corporation and Veritas Software Global Corporation which is scheduled for trial in November 2003. The patents involved in the Veritas matters relate to U.S. patents for other technologies and intellectual property rights of the Company. We will continue to vigorously pursue the enforcement of the Company's intellectual property rights in this action and against other manufactures whose products the Company believes infringe on the Company's patents and intellectual property rights."
About Storage Computer Corporation
Storage Computer Corporation (AMEX:SOS - News), delivers high performance storage management solutions, develops and manufactures software-driven, multi-host storage solutions for powering advanced business applications. Based on open system commodity hardware components and architectures, Storage Computer's high-bandwidth storage technologies supports a great variety of applications, including advanced database activities, interactive multi-media, multi-cast video content, medical imaging and more. Company information may be found at http://www.storage.com.
This press release may contain forward-looking statements to future events or future financial performance that involves risks and uncertainties. These statements are made pursuant to the safe harbor provisions of Section 21E of the Securities Exchange Act of 1934. These statements are only predictions and actual results could differ materially from those anticipated in these statements based upon a number of factors including those uncertainties and risk factors detailed from time to time in reports filed by Storage Computer Corporation with the Securities and Exchange Commission, including our most recent reports on Form 10-K and 10-Q.
Sponsored: Learn how to transform your data into a strategic asset for your business by using the cloud to accelerate innovation with NetApp