Hyperion: swooping for Brio Software
Brio can breathe easily again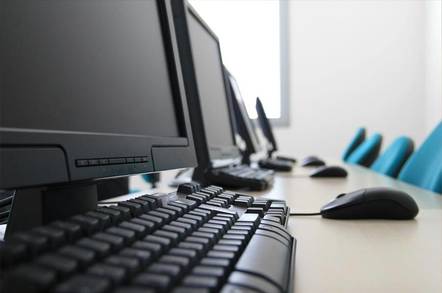 Business intelligence vendor Hyperion Solutions has tabled a bid for struggling Brio Software in a stock deal worth about $142 million. The two companies' portfolios are highly complementary and the deal will allow Hyperion to target new BI suite entrants while Brio can focus on core product development without having to worry about fiscal viability.
Officials at Hyperion believe a merger with Brio, worth $142 million in stocks, will strengthen the firm's leadership in the performance management market, creating "the world's largest provider of business performance management (BPM) software".
On paper both companies' product sets are considered to be highly complementary. Whereas Hyperion develops an extensible set of mostly financially oriented analytic applications (driven by its Essbase OLAP server), Brio develops a broad BI suite branded as Brio Performance Suite 8.
Significantly, with Brio's technology on board, Hyperion will also be able to lower its sights and target customer requirements at the start of the BI cycle - characterized by simple reporting needs against transactional source systems.
It is likely that Hyperion will absorb specific elements of Brio's Performance Suite 8 into its own BPM platform - specifically bringing on board Brio's newer Metrics Builder products and its more mature query, reporting and analysis tools.
Brio and Hyperion have worked closely together since 1996 as technology partners and in a separate announcement, Hyperion said it has also signed a new OEM agreement with Brio. The deal means that Hyperion will immediately become a reseller of Brio's enterprise reporting, query and analysis, and dashboard tools.
Acquisition may not be such a bad thing for Brio, which along with Business Objects and Cognos, was one of the original pioneers of client-side BI software. But after an ill-thought-out foray into the business portals market following its $311 million stock acquisition of Sqribe Technologies in March 1999, Brio has consistently lost ground to its rivals.
The company has struggled to gain any momentum in revenues and growth since. Revenues for its last fiscal year (2002) dropped 7% year-over-year to $103.1 million. The reassuring and relatively stable wing of Hyperion may well allow Brio to once again focus its energies on core product development rather than trying to stay financially viable.
©
Datamonitor is offering Reg readers some of its technology research FOC. Check it out here.
Source: Computerwire/Datamonitor
Related stories
Hyperion buys Brio
Business Objects: not quite Crystal clear
Sponsored: Learn how to transform your data into a strategic asset for your business by using the cloud to accelerate innovation with NetApp