HP claims HPTC bragging rights
'We appear to be considerably richer than yow'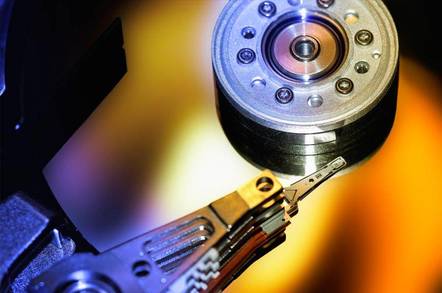 HP has retained top spot in the High Performance Technical Computing (HPTC) market, according to the latest statistics from researchers IDC.
The market research firm's "Worldwide High Performance Systems Technical Computing Census 2002" report shows that HP holds 34 percent revenue share (based on the combined revenue of HP and Compaq), a 5 percentage point lead over its nearest rival, IBM.
IDC Research Vice President Chris Willard commented that HP's introduction of HPC cluster technology bodes well for its future growth potential in the market.
In addition to ranking number one in market share overall, HP leads all vendors in two technical computing market segments with 53 per cent in the technical enterprise segment and 35 per cent in the technical departmental segment.
IDC defines technical enterprise servers as capacity systems that sell for $1 million or more, such as HP Superdome systems.
Technical departmental servers are defined as capacity systems that sell for less than $250,000. IDC attributes HP's leading position in this segment to a significant sales of Intel-based HP Linux clusters, "including the continued ramp up of Itanium 2-based HP systems into the HPTC market".
According to IDC, the total HPTC market for calendar year 2002 was $4.7 billion.
Yesterday's IDC market share results complement HP's strong showing in the TOP500 Supercomputer Sites list, which for the third consecutive year shows HP with more sites than any other technology provider.
HP posted 159 entries on the list - more than 30 percent of the sites - with HP Superdome servers (127 entries) and HP AlphaServer systems (21 entries, three of those in the top 10) featuring prominently. HP has more sites (four) in the top 10 than any other vendor.
Interestingly in a release, HP prefers to highlight the first time an installation based on HP's new Itanium 2-based systems has made it into the top 10 (a rx2600 cluster at the Department of Energy's Pacific Northwest National Laboratory in Richland, Wash) rather than a higher placed Alpha-based system. The ASCI Q system at Los Alamos National Laboratory, built by Hewlett-Packard and based on the AlphaServer SC computer system, occupies the number two spot in the top500 list.
Far be it from us to suggest that this oversight was anything but purely accidental... ®
Related Stories
Intel powers more TOP500 supercomputers
NEC crowned supercomputer king (again)
IBM, EMC win big Applera HPC server storage deal (mentions DOE's HP-supplied supercomputer)
Sponsored: Learn how to transform your data into a strategic asset for your business by using the cloud to accelerate innovation with NetApp