Volantis: new interest from publishers
'Difficulty controlling content'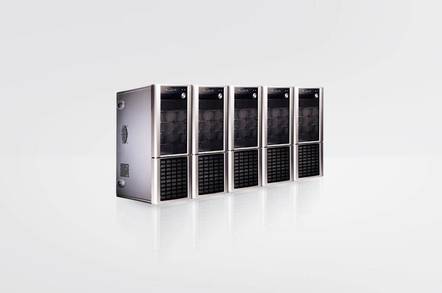 Mobile services specialist Volantis Systems is finding a ready market for its content creation and management tools among content publishing companies, according to a senior company executive. The market is a change from Volantis' typical clients, which are largely in the mobile telecoms sector, but there could be some growth prospects within the new target market.
According to John Dillon, VP of marketing for UK-based Volantis, the company is in discussions with a number of prominent European content companies over a supply of its products, especially its Mariner Multi-Channel Server.
He says the failure of operators to standardize requirements such as markup language and different device types has created a dilemma for content providers, which often have a budget for multi-channel enabling of content but lack the skills to do the work in house.
Volantis' Mariner MCS is designed to overcome these difficulties by allowing service and content portal providers to write their content once for presentation across all digital channels. This covers the full gamut of PCs, PDAs, 2G, 2.5G and 3G mobile phones, interactive digital TV, Internet appliances, games consoles, VoiceXML portals and interactive kiosks.
"Operators are all copying the [NTT DoCoMo] I-mode model, but that was done with one operator controlling all the handsets," says Mr Dillon. "Now content publishers are experiencing a lot of difficulty controlling content as operators keep changing their requirements."
While he can only claim online shopping site Lastminute.com as a definite sale, Mr Dillon names a number of (primarily UK-based) media groups and publications among the interested parties. These include EMAP, VNU, The Daily Telegraph, The Financial Times, Sky, Granada, BBC, Carlton International, and Autotrader magazine. Outside of the media arena, UK bookmaker William Hill is another potential buyer, for its online betting service.
The move to encompass content publishers is something of a departure for Volantis, which has, until recently, concentrated its resources on the mobile operator market, scoring major wins with Hutchison 3G, Telefonica Moviles and Telecom Italia Mobile. But, at least according to Volantis, there is a growing need among pure content providers to remain in control of their content publishing rather than handing over the responsibility to mobile operators or other service providers, such as interactive TV companies.
Source: Computerwire/Datamonitor
Recommended research: Datamonitor, "Mobile Consumer Update; data data data" (DMTC0864)
Sponsored: Minds Mastering Machines - Call for papers now open