Overland bags Okapi
Storage thang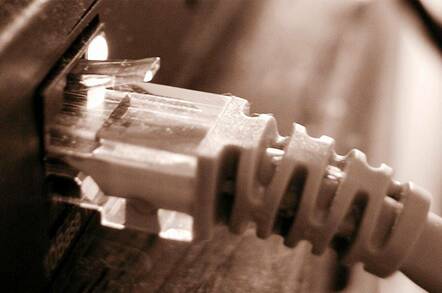 Last week witnessed the latest step in the consolidation race in the storage market when Overland Storage Inc. acquired Okapi Software. While the acquisition price of only $5 million is not high, the move shows Overland's desire to extend its influence in the burgeoning storage sector.
The acquisition of the privately owned Okapi Software, at a cost of $2.5 million in Overland stock, $1.8 million in cash and the assumption of approximately $700,000 of Okapi's liabilities, provides Overland with a new range of disk based appliances utilising Serial ATA and iSCSI technologies.
It is worth noting that Serial ATA is currently one of the hottest areas in storage. Such platforms have the potential, when combined with sophisticated software tools, to provide elegant and cost effective solutions to many of today's storage needs. Overall, the acquisition fits in very well with the growing use of sophisticated SRM tools to allow organisations to physically locate data on "appropriate" storage platforms.
Alongside the technology itself, five key staff from the acquisition will join Overland, including John Matze, Okapi's founder and CEO. Indeed, Matze has been appointed Vice President and Chief Technology Officer at Overland.
Christopher Calisi, president and CEO of Overland Storage, said: "IT managers need a solution to help them reduce their backup window, speed restores, complement tape backup strategies and fit within existing infrastructures. We believe the Okapi backup accelerator appliance is the ideal solution. It uses two of the most promising new technologies, iSCSI and Serial ATA drives, to produce a very affordable appliance that facilitates 'Disk-to-Disk-to-Tape' or D2D2T backup. This solution provides customers with fibre channel performance without fibre channel cost and complexity."
The last couple of years have seen Overland spread its wings quite extensively and the company has taken great strides to raise its profile. Two years ago Overland was known, if it was known at all, as one of the leading suppliers of automated tape libraries. In fact, a very high proportion of the company's hardware was sold as an integral component of many storage solutions, but as a very high percentage of the platforms shipped under OEM agreements, Overland itself was often an unseen, though vital, supplier.
Recognising that storage management software was becoming increasingly important, last summer Overland partnered with Astrum Software to build and sell storage resource management tools. Overland Active SRM is management software that is designed to allow organisations to automate their data storage policies and notify IT staff of increasing demand for storage resources. In addition the software assists IT managers to migrate old or dormant data and reclaim storage capacity.
With its SRM software, the newly acquired Serial ATA offerings and its own range of tape products, Overland is now very well positioned to supply advanced storage infrastructure solutions worldwide through its extensive collection of OEMs, commercial distributors, storage integrators and value-added resellers.
Overland has been one of the most active advocates of SRM and Serial ATA based appliances and tape systems are vital to the successful implementation of SRM. However, whilst SRM is providing ever more effective functionality, many IT managers do not yet possess the necessary influence to migrate, archive or delete data files without user compliance, even when the data stored may be in direct conflict with the organisation's stated usage policies. All vendor's need to educate potential users on the benefits that SRM can deliver.
Overland has an excellent reputation for quality and this is likely to be a good purchase for the company. It will be interesting to see how the other storage vendors respond to this move. One thing is certain. This is not the last acquisition that will occur amongst the storage vendors this year, or perhaps even this quarter.
Sponsored: Minds Mastering Machines - Call for papers now open