EDS: IT outsourcing focus
2700 jobs will be lost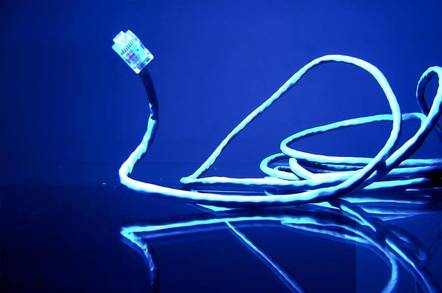 Electronic Data Systems [EDS] has announced that it is to change its strategy and recast itself as a unified IT outsourcing business. This comes at a time when companies are looking for quantifiable ways to cut IT costs. EDS needs to ensure close interaction with the client to improve services and guarantee customer satisfaction.
2,700 employees at EDS face losing their jobs as the company focuses on its core IT outsourcing business in an attempt to strengthen its balance sheet. The job losses will total around 2% of the company's global work force and the change in strategy will push EDS further into business process outsourcing.
EDS hope that the move will help to reshape the company into a unified IT outsourcing business and bring together its multiple lines of business. The restructure and asset write-downs are expected to cost EDS around $425-475 million in 2003, but it expects to save $230 million annually as a result of the job cuts.
EDS's decision to concentrate on its core outsourcing business seems to come at the right time. The weak economy has led to a strong focus on ROI and so the company's attention is turning towards solutions that can be implemented quickly and where the impact on profitability can be easily quantified. Many companies, burdened by numerous labor-intensive tasks and large, expensive IT needs, will increase their use of primarily offshore outsourcing, to help manage costs.
In the UK, the Inland Revenue failed to meet deadlines for tax credit payments and blamed EDS for the problems. It attributed the delays to "serious problems with the computer system" that was developed by EDS. It is expected that the Inland Revenue will confront EDS over non-performance of contract once the payments of tax credits is back on schedule.
To ensure its outsourcing business does not encounter any more problems, such as those with the Inland Revenue, EDS should encourage its clients to take a hands-on approach. The company needs to learn from the experience of a client's existing IT staff to help it become very familiar with the client's business processes and IT systems.
Sponsored: Learn how to transform your data into a strategic asset for your business by using the cloud to accelerate innovation with NetApp