SuSE wins HP server gig
Big Deal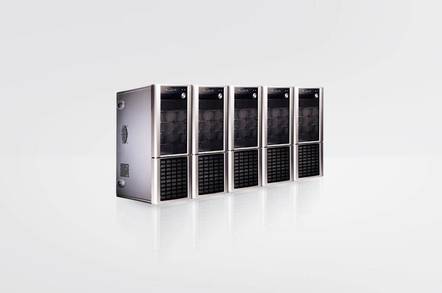 HP is to start offering Intel Proliant servers pre-installed with SuSE Linux Enterprise Server 8. It will also offer the operating system with Itanium 2 servers and it has named SuSE as a preferred supplier.
The two companies have been working together for five years, so what's new? For starters there will be a single point of purchase, support and maintenance for SuSE on Proliant. And the two companies are working on extending a similar seamless service for Itanium 2.
HP is the world's biggest supplier of Linux systems, according to IDC, and Linux server sales are growing fast. So this is a big deal for SuSE, especially in its European heartland. Red Hat still rules the US waves.
SuSE refers to its enterprise distro as "SuSE Linux Enterprise Server 8, powered by UnitedLinux". Yesterday, we referred to the four consortium members of UnitedLinux as "Linux distro wannabes, hasbeens and neverweres". We should have added: "and SuSE". It would have saved a lot of you from penning emails to us.
Clearly, enterprise vendors need a strong alternative to Red Hat, to keep this company, if nothing else, on its toes. And clearly, the Linux community needs a strong counterweight to ensure that Red Hat does not stray off the interoperability path.
But is this UnitedLinux? It takes a great deal of effort to ensure that any consortium is not weaker than the sum of its parts. And any Linux consortium with SCO as a member must be considered as inherently unstable.
Today's HP announcement shows that SuSE solo is the no.1 contender to Red Hat. ®
Sponsored: Learn how to transform your data into a strategic asset for your business by using the cloud to accelerate innovation with NetApp