'PCI Express for embedded' spec. nears completion
What the Arapahoe 3GIO group did next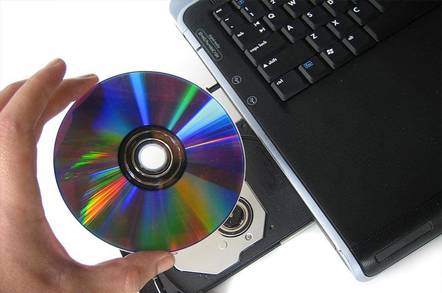 Advanced Switching, an extension of the PCI Express interconnection standard for communications systems, has come out of the shadows, prompting a raft of support from hardware, software and silicon vendors.
Among them, Intel today said it plans to support AS in networking and communications-oriented chips and chipsets during the first half of 2005.
AS builds on the PCI Express specification by adding switched interconnect, and data and control fabric for embedded applications, with a particular emphasis on communications systems, Tim Parker, Intel's director of technology initiatives with the chip maker's CTO office, told The Register. PCI Express provides the core chip-to-chip interconnect technology; AS uses the same PHY and link layers as PCI Express. However, at the transaction layer, AS adds high-availability features; peer-to-peer and multicast networking; congestion management; scalability; and support for almost any networking protocol.
AS has been part of the PCI Express development efforts for some time, with work carried out under the auspices of the Arapahoe group, the industry body that came up with the idea of a third-generation IO system (3GIO) in the first place. With the PC-oriented side of the technology handed over to the PCI governing organisation, the PCI SIG, Arapahoe focused on enhancing the technology for embedded applications.
To date, that work has been kept under wraps, but with version 0.95 of the proposed specification now near completion, Parker said, the time has come to bring the technology out into the open.
Almost certainly that's come about because of the poor state of the comms equipment and server markets - manufacturers not only need new, faster technology to tempt customers with, but they need kit that's cheaper to develop and sell. AS' foundation on PCI Express, a serial, packet-based technology - and an open standard to boot - makes it an ideal basis for achieving both goals, said Werner Kammerer, Siemens' director of industry co-operation and the company's liaison with the AS development team.
According to Kammerer, AS will allow system vendors to create more modular, cheaper and interoperable blade form factor devices from which increasingly convergent comms and server products can be built. The pitch to the end user is ease of management, lower cost, higher ROI, and the ability to mix and match products from different vendors.
AS' roadmap calls for ratification of the final, 1.0 specification by the end of the year - following completion of a draft 1.0 spec. during Q3 - around the time that PCI Express silicon will be offered to PC vendors. PCI Express is expected to appear in high-end PCs and low-end servers during the first half of next year. AS' scheduling lags PCI by 18 months: silicon will come on stream during 2H 2005 and appear in systems during the second half of 2005. During the second half of next year, stepping stone comms-oriented PCI Express foundation products will become available, said Parker.
That schedule has been driven as much by the need to deal with today's preponderance of proprietary interconnects and data plane fabrics as the PCI Express timeline, though AS products will benefit from the validation work done on companies' PCI Express intellectual property, said Parker.
The minds behind AS envisage PCI Express switches initially replacing the PCI parallel linkages found on today's boards and the glue chips that bind it to the other board components. Incorporating AS into second-generation, comms-oriented PCI Express chips will allow board makers effectively to eliminate proprietary data plane fabrics and allow data to be fed through the regular Ethernet-based control plane. Next, 'pure' AS switches and AS-aware MAC, network processor and other chips will simplify board design even further, said Parker.
First, though, comes the 1.0 spec., which is expected to be placed under a PCI SIG-like body around the time of its ratification. That body may be an existing organisation or an entirely new one, said Parker. Whatever, it's likely to contain representatives from Agere, Alcatel, EMC, Fujitsu, Nokia, PMC-Sierra, Siemens, Sun, Synopsys, Texas Instruments and Vitesse, all of whom announced their membership of the Arapahoe group this week. Existing members include Microsoft, Intel, AMD, IBM, Agilent, Dell, LSI Logic, QNX, Marconi, Xilinx and a number of others. ®