Dell gives Itanium a second chance
Maybe Madison will work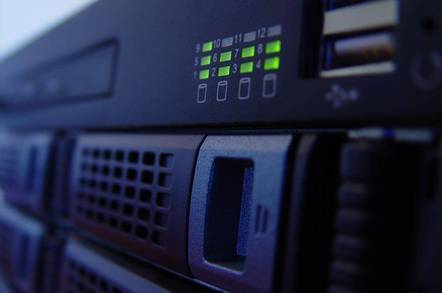 Dell Computer has returned to Intel's 64bit fold with a new server based on the upcoming Itanium 2 (Madison) processor.
Itanic has been an on/off again proposition for Dell. The company backed Intel when the first Itanium processor was released but, after shipping boxes for awhile, pulled back its support. Dell then skipped the original Itanium 2 chip (McKinley) all together.
While an ally of Intel, Dell admitted that Itanic sales were too slow to merit picking up the McKinley chip. Recent IDC numbers back up Dell's stance. The company shipped a grand total of 14 Itanic servers in the first quarter.
The Madison chip, however, has made Dell bullish on Itanic again. It plans to ship a two processor server based on the chip called PowerEdge 3250. Dell won't say exactly when the system will arrive, but Madison starts shipping this summer, and Dell shouldn't be too far behind.
Dell hopes the server will improve its high performance computing cluster (HPCC) products. It has done well selling servers with 32bit Xeon chips into the research and scientific computing markets.
If Itanic plays anywhere, it happens to be in these segments. Like other 64bit chips from Sun, IBM and HP, Itanic can address far greater stores of memory than say a Xeon processor. Tapping into many gigabytes of memory helps speed up a wide range of applications.
Itanic also has particularly strong floating point performance, which is appreciated in the researcher crowd.
As it does with the Xeon systems, Dell plans to offer the PowerEdge 3250 as part of 8, 16, 32, 64 and 128 node clusters. Each PowerEdge 3250 will ship in a 2U high case, support up to 16GB of memory and hold up to 292GB of disk. Dell is pushing 64bit Red Hat Enterprise Linux for the cluster packages but will also support Microsoft's Windows Server 2003 Enterprise Edition.
With any luck, Dell will be able to crack right through to triple-digit Itanic system sales by year end. If not, the Madison boxes may end up on the scrap heap too. ®
Related stories
Intel's Madison to come in four flavors
'Madison' Itanium 2 to ship on 30 June
Sponsored: Minds Mastering Machines - Call for papers now open