HP wants to service your storage… bad
Have SAN, will travel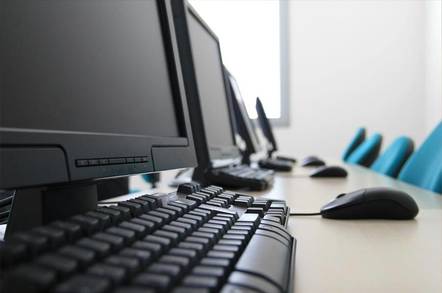 Hewlett-Packard has identified five spots in the storage market where its army of services personnel can be of assistance.
Customers can now order up HP help for the following services: Data Replication Solution; Disaster Tolerant Management; Storage Optimisation Assessment; Data Sanitisation; and Storage Area Management Solution. Not the marketing team's finest hour.
The company is also starting a new pay-per-use program for its StorageWorks XP systems. Lo and behold, users actually pay for the storage they consume.
HP receives top marks for its ability to spot services opportunities. It's as if the executives have a sixth sense that taps into users' most pressing needs. Ever since its acquisition of Compaq, HP has positioned its storage services skills as the equal of IBM, but intuition has kicked in and opened a door to take data management even further.
We're told the data replication service helps companies "become more responsive to change by better aligning business with IT," and will leave it to you to figure out what that means.
It appears that HP will provide good old-fashioned best practices advice on how to back data up in a storage area network. HP recommends its Continuous Access and Business Copy data replication products with this service. That's convenient.
The disaster recovery service should help customers cut down the time it takes to get back up and running after a major network failure. HP will give storage, servers, networking gear and software a once over and make sure everything is working as planned.
The storage optimisation service works like it sounds. HP grunts will take a peek over a storage area network (SAN) and note any capacity or performance problems. The idea is to get to the most out of what you already own.
The data sanitisation service is for those customers in desperate need of a good disk scrubbing. Once those pesky federal data retention deadlines have passed, dial-up HP's services arm and purge those files.
"The service is designed to eliminate the possibility that sensitive data can be retrieved or reconstructed from de-commissioned storage devices." HP said in a statement. Unix and Windows systems are supported.
Last but not least, the storage area management service is designed to help customers build and maintain their SANs. HP will run a variety of tests and do some consulting to figure out the best direction a user's SAN should take.
For users interested in more immediate gains, HP will offer a pay-per-use pricing model on its StorageWorks XP 128 and 1024 systems. Users can buy a little extra storage upfront but only pay a fixed fee for the amount they actually use. HP will meter the systems and charge more when extra capacity is sucked up. ®
Sponsored: Learn how to transform your data into a strategic asset for your business by using the cloud to accelerate innovation with NetApp