SAP takes the floor
'We have no time to play these games'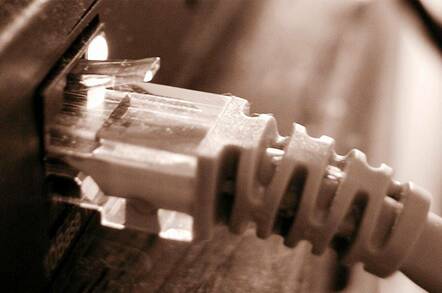 Today, at its annual US Sapphire conference, SAP laid out its roadmap for the coming three to five years, writes Fran Howarth, of Bloor Research.
Consolidation was a big theme. But the consolidation that it was mainly talking about related to significant take up of its NetWeaver integrated integration and application platform that was announced in January of this year.
This is important for SAP. According to CEO Henning Kagerman, it costs twice as much to consolidate a variety of different technologies than to use just one platform. So has SAP entered the infrastructure market? Is it going to compete with the likes of IBM, BEA or perhaps Microsoft?
Kagerman admits that those companies are now both business partners and rivals, but says that SAP has a clear view of where they compete and where they partner - but the joint opportunities are greater that the potential clashes. And why would anyone buy a platform from SAP? Because it makes no sense and is too expensive to run applications on a different infrastructure.
But SAP does concede that one of the main benefits that it hopes to gain from combining integration and applications onto one infrastructure will be that it allows the vendor to gain market share in certain markets where it may have a large number of big name customers, but still only holds sway over "10% to 20% of the wallet". In short, it intends to further penetrate its installed base.
Some of the other key announcements made show how it intends to do this:
The release of CRM 4.0, containing industry-specific functionality enhancements and a new user interface. Although SAP concedes that it still has a lot to do with this product, its aim is to take over the leadership position in CRM and it will continue to invest until it gets there.
Supply chain management - SAP states that it is now "comfortable" with this product and has included feedback from customers in the latest release. It is now focusing on the total cost of ownership for the product suite.
ERP - taking full advantage of its NetWeaver product, SAP is touting mySAP ERP as the successor to its R/3 product. One key differentiator is that customers can migrate to the product as they want - step-by-step - rather than making another big bang investment.
What SAP did not want to talk about was the consolidation that is going on in the enterprise business applications market. "Sapphire is about SAP and its customers", stated Bill Wohl, VP product and solution PR for SAP. SAP did not want to be drawn on the current uncertainty surrounding Oracle, PeopleSoft and J.D. Edwards.
But that was not what the press wanted to hear. The Q&A session at the press conference was kicked off with a question about the consolidation of the market and any plans that SAP might have for making acquisitions.
Kagerman could almost be heard to groan as he grumbled that he had answered that question three times already. He explained that the market situation was about engendering trust - customers were looking for vendors' ability to deliver on their commitments and to understand the constraints under which the customers were operating.
Kagerman reiterated that SAP's strategy had never been to buy market share. He states that SAP is already a larger and more reliable company. Consolidation in the market would not change its competitive position as Oracle and PeopleSoft combined would not even be equal to half of SAP's market share. But at least it would create a clear number two in the market.
The only mention that was made of J.D. Edwards throughout the press conference was to hint at the uncertainty that the proposed merger had caused in the market. And it only mentioned the vendor because it was asked about the offer it was making to current or prospective customers of PeopleSoft or J.D. Edwards in a recent newspaper advertising campaign.
The offer is one of a free consultation and assessment of the current status in a company compared to its ideal state. According to SAP, "we're here to provide them with choices" and it aims to make migration from older products, such as PeopleSoft 7, to SAP's products as easy as its competitors are promising. And, in a follow-up telesales campaign, the vendor claims that 50% of those responding to calls have asked to arrange appointments with SAP.
SAP does not appear to be unduly worried worried about the consolidation of the market. Kagerman's claim at the start of the press conference was that SAP has been gaining ground on its competitors quarter-on-quarter - and that is why those competitors are choosing to consolidate. He stated: "We have no time to play those games. We are focusing on our customers."
And they appear to be right: SAP has just taken over the leadership position in the enterprise business applications market in the US. Not bad for a German company? According to SAP, it has invested so heavily in the US that it could almost be a US company. And it is not going to rest on its laurels: its applications are sufficiently mature to be a contender in almost any deal these days and its Net Weaver platform is resounding well with customers and partners. It's prepared to let the others play catch up.
Sponsored: Minds Mastering Machines - Call for papers now open