Veritas stung by Microsoft support snafu
Now you see it, now you don't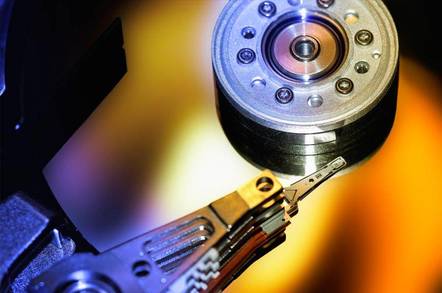 Veritas is playing a nasty game of hide and seek with features in its flagship Backup Exec software.
The storage software maker earlier this year said the release of Backup Exec 9.0 would from day one take advantage of all the bells and whistles offered in Microsoft's Windows Server 2003. Most notably, Veritas assured users that its back-up software would run as smoothly with Microsoft's new Volume ShadowCopy Service as Funny Cide gallops on a sunny day.
Not true. Turns out the gelding had a broken bone.
Veritas had tested its code with early versions of Windows Server 2003 when prepping Backup Exec 9.0 for release in January. Microsoft, however, ended up making some disruptive changes to its OS before shipping the final product in April.
A support notice posted on Veritas' Web site takes us to the heart of the matter.
"Microsoft implemented design modifications in the Volume Snapshot Service (VSS) interface which cause a known incompatibility with the final version of Windows Server 2003 and VERITAS Backup Exec 9.0 revision 4367," the notice states. "While Backup Exec 9.0 for Windows Servers revision 4367 will seem to install and operate normally on Microsoft Windows 2003 servers, the incompatibility with certain VSS operations will require the installation of an updated version of Backup Exec 9.0 for Windows Servers to fully protect the Windows 2003 operating system."
Another posting shows this wasn't the only snafu.
The problems with the VSS functions cannot be too widespread due to the time it takes users to upgrade their operating systems and storage software. Veritas and Microsoft appear to have fixed the issue. Users need to get on the most current code.
The big gotcha comes from the way Veritas lauded itself for being so far ahead of the curve with Windows Server 2003 support. Gary Bloom, CEO at Veritas, cited the tight links between BackUp Exec and Microsoft countless times at the product launch.
The Volume Shadow Copy Service was one of the most highly touted tools demonstrated at the launch event. It lets Windows users make point-in-time copies of one or many volumes of data.
Microsoft even offered this up as their canned quote at the time.
"We congratulate Veritas on the launch of Backup Exec 9.0 and are especially delighted about its support of our key storage API's including the new Volume ShadowCopy Service," said Bob Ellsworth, director of the Windows Server product management group.
Microsoft and Veritas have a tight partnership, and you would expect them to work these kinds of things out ahead of time, especially on one of Veritas' most popular products. ®
Sponsored: Minds Mastering Machines - Call for papers now open