3Com's staff keeps shrinking
Another year, another reduction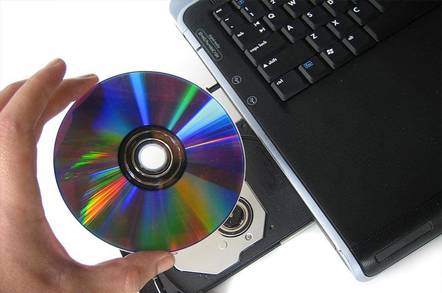 Another 10 percent of 3Com's workforce will be let go over the next two quarters - part of what has become a restructuring tradition at the company.
U.S. workers at the Santa Clara, California location will be hardest hit by the cuts. Staff in EMEA will be affected as well, 3Com said in a statement issued Thursday. The company currently employs close to 3,900 workers.
3Com has taken a interesting path to reach this point of constant reduction.
There was a time in 1999 when 3Com's success made it seem perfectly acceptable to issue the following statement in a press release, looking to promote strong NIC sales.
"If 3Com were a movie, it would be a combination of "Ben Hur" and "Star Wars" films that, respectively, hold the record for winning the most Academy Awards and hold the record for highest boxoffice gross," the company said. "3Com desktop and mobile network connections have won more awards than any competitor."
Thanks to a mystical flack for passing along this gem, which has since been pulled from the company's site with good reason. These heady, nosensical days of 1999 quickly evaporated as the calendar rolled over.
When the telco market started to slow, 3Com gave up on self-praise and turned instead to resturcuring. As fast as the Audrey stopped shipping, 3Com was forced to prepare for a massive decline in revenue.
In late 2000, 3Com created a separate telecommunications subsidiary called CommWorks. At that point and time, 3Com brought in $789.5 million in its second quarter, had just spun off Palm and was hoping to save $250 million a year with a layoff led restructuring.
In the end, no equipment maker could move quick enough to offset a dramatic slowdown in IT spending. 3Com's workforce was cut in half by September 2001 down to about 6,000. First quarter losses reached $132 million and another restructuring was announced.
The latest reorg at 3Com brings the CommWorks business back into the limelight again. The unit was dumped at the end of May to the tune of $100 million with UTStarcom doing the buying.
"With the sale of our CommWorks unit, the company will function as a single operating entity, enabling a more competitive cost structure," said Bruce Claflin, 3Com president and CEO, in a statement.
Streamlined in and streamlined out. Such are the post-bubble days.
It's hard to tell how long this extended version of musical chairs can continue at 3Com. The human resources department is yanking seats at a steady pace.
The 3Com spin machine did point to one potential bright spot. The company has formed a joint venture with Chinese telco equipment maker Huawei Technologies to make networking products for large companies.
Their deal could help 3Com expand its focus on enterprise customers. ®
Sponsored: Minds Mastering Machines - Call for papers now open