HP embraces and extends with BEA
No OS is safe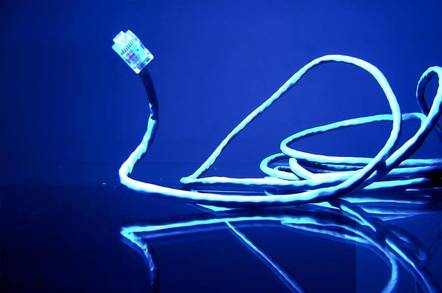 Hewlett-Packard has extended a deal with BEA Systems that provides a free trial version of BEA's WebLogic Server with its Unix hardware to the rest of its server line. Users can try out BEA's application server on HP's Intel-based ProLiant servers running Linux and AlphaServers running OpenVMS. Come June, NonStop server users will be able to do the same.
HP wanted to make sure it had a common Java application environment for its entire server line said, Mike Wardley, worldwide marketing director for HP-UX.
"It's been 14 months since Compaq was acquired," Wardley said. "As part of that acquisition, there were a whole bunch of customers we weren't addressing."
BEA's software is usually found running on a Unix server, but HP thinks highly of the potential market for WebLogic on Linux.
"Linux in this space is very much an emerging market, so people are falling over themselves to do nice things for the Linux folks," Wardley said.
HP backed itself into a somewhat difficult position when it decided to shelve its own middleware products last year. The company now relies on BEA for Java software and Microsoft for anything .Net related.
HP executives argue that going with an industry standard type of product makes more sense than spending millions on homemade code, and on some levels siding with BEA is a good idea.
WebLogic and IBM's WebSphere Application Server hold a strong lead over rival products, so at least HP has picked a winner.
The problem is that IBM has total control over how its wants to bundle WebSphere with its hardware. IBM can make the licensing nips and tucks needed to close a deal, while HP cannot claim the same kind of flexibility.
In addition, Sun Microsystems has tried to build up market share for its own application server by giving a version of the product away for free.
HP has to hope that BEA can react to any pricing pressure from IBM or Sun with the appropriate speed.
The two companies are in the process of extending shared support for Web Logic to HP's various operating systems and servers. Users should receive support for all platforms in the next 90 days. ®
Related Stories
McNealy on Project Orion, Sun's Database hole
Oracle aims low with App Server
BEA Systems: long term logic
Sponsored: Minds Mastering Machines - Call for papers now open