BOFH and the Interruptible Power System
Like moths to a lamp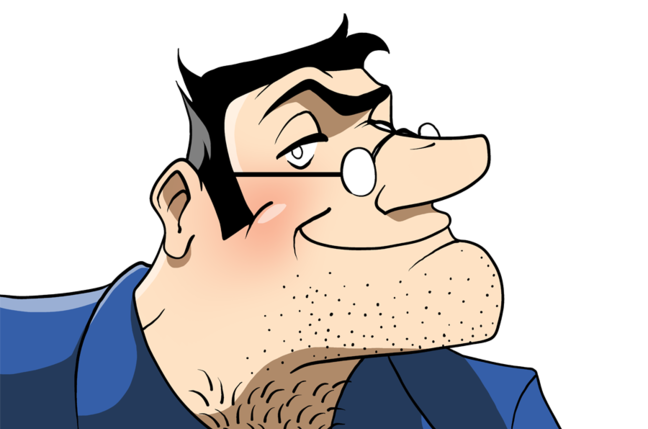 Episode 9
BOFH 2003: Episode 9
"This is eerie," The PFY whispers, as we gaze around the darkened and newly silent computer room with a flashlight. "Isn't there emergency lighting?"
"Apparently not," I respond. "Which is an excellent design feature for a room with no windows in the centre of a building."
"So where's the UPS bypass switch?" He asks, directing the spotlight around the room to the power distribution board.
"Not sure, but I'm guessing that they would put it somewhere next to the UPS. First though, we need to follow computer room physical security procedure."
"What, check all the doors are secure, that circuit breakers won't trip from start current when we power the system on, and that we can get adequate lighting for service people?" he asks, greenly.
"No, I mean, lift a couple of floor tiles, tie some cat-5 cable at ankle height between racks, unscrew the Halon Hold-off knobs, remove the doorknobs from the inside of the computer room doors and hide the oxygen masks."
"You've thought about this before, haven't you?" The PFY asks, tying cable furiously while I lift several tiles in the computer room in a random manner.
"Oh yes. This is one of those moments in your career that you dream of. But quick, we need to put up those 'Work Underway, Multiple Hazard Area' signs!"
"But why, no-one can see them?!" he asks - complying anyway and popping a few of the little yellow sandwich board about the place.
"Because there's work underway with floor tiles removed and cable everywhere! There could be a nasty accident if someone were to foolishly take advantage of the power outage to have a quick peek inside the computer room while the swipe card system was out of commission to see what the place looked like..."
"But the swipe card system's got its own battery backup, hasn't it?"
"Yes, A small nicad battery which has probably been charging continuously for about five years and has the life expectancy of... um..."
"Someone who'd sneak inside a darkened computer room for a quick peek while swipe card system was out of commission?"
"Exactly! Sshh, here comes someone!"
We wait quietly while the door opens and one of the Helldesk people has a peek around to see if the coast is clear before blundering into the computer room.
>CRASH!<</p>
"Deary me!" The PFY mumbles very quietly over some faint groans."Someone has fallen down a hole in the raised floor, and, by the sound of it, done themselves a bit of an injury!"
"I would go and offer assistance," I say magnanimously. "But as we all know, it is dangerous to enter a multiple hazard area in the dark, so I think it's best to stay put. Always put safety f... Ooh, here comes another one!!!"
A faintly lit face, which can only be that of The Boss, pushes up against the doorglass. Moments later the door opens and he enters.
"Who's that?" he asks in response to the groans.
A bit of muffled conversation follows with The Boss deciding to render assistance.
...
>Trip!< >CRASH!<</p>
The PFY muffles a snort whilst shaking his head.
"Like moths to a lamp!" I mumble to The PFY as another face appears in the window - A beancounter.
"Are Beancounters worth more points?" The PFY asks.
"Mmmm" I mumble.
More conversation follows the door opening, with the Beancounter being sneaky, and hugging the walls instead of crossing the floor...
>Trip< >CRASH!<</p>
"Tripwire?" The PFY asks.
"No, that sounded like one of those multiple hazard signs," I whisper. "Hang on, can't keep a good man down!!!"
>Clamber< >Twang< >CRASH<</p>
"Or maybe you can. Now THAT was a Cat-5 tripwire!" I add.
"HELLO!" I cry, deciding to let people know I'm here.
"Who's that?" The Boss gasps. "I think I've broken my ankle!"
"So have I!" The Helldesk geek whimpers.
"It's us - we were in here when the power went off!" The PFY blurts.
"Well givvus a bloody hand will you?" the Helldesk geek snaps.
"I would, but we've been doing work in here and there's cables all over the place and floor tiles up, and no emergency lighting. It's a hazard area. Didn't you see the signs?"
"IN THE BLOODY DARK?!" the Beancounter gasps testily.
"True. Tell you what though, there's a couple of flashlights in the control room. We'll pop out the back way, grab them and come back and give you a hand!"
"Well hurry up then!"
The PFY and I make a show of feeling our way around in the dark to the back of the Computer Room and slip out that way.
...
"It says here that in the future you'll be able to put terabytes of information in your cellphone!" The PFY says, pointing to an article in a magazine with his coffee cup.
"Mmmm. Did you see that article on the next page though, that says that there's a secure version of Windows out?"
We finish chuckling, and make our way back to the computer room, flashlights in hand…
One UPS-Bypass >click< later the computer room is up and running and the victims are taken.
"This isn't the way I'd have had it happen though.." I sigh unhappily.
"A touch of remorse?" The PFY asks.
"Nah, I was just hoping one of them would've had a cigarette lighter we could have blamed a halon release on..."
"Can't have everything."
"True."
BOFH is copyright © 1995-2003, Simon Travaglia. Don't mess with his rights
Sponsored: RAID: End of an era?