Comet to launch telco service
They're all at it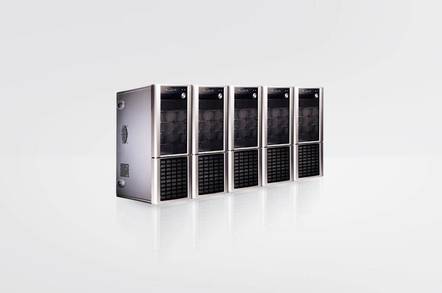 Comet is entering the telecoms game. The high street electrical retailer has teamed up with an outfit called Telco Global to offer the residential telephony service.
Comet claims its the 2Talk4Less service - which goes live on Friday - could save punters up to £100 a year compared to BT's Standard rate.
Said Comet MD Simon Fox: "Of more than 2 million people that walk through Comet's doors each month, eight out of ten still use BT for their calls – that's over 1.6 million customers every month who could save using 2Talk4Less. The message is simple but powerful: 'same line, same number, same phone – the only difference is lower bills.'"
Under the agreement, Telco Global - which has annualised revenues of more than £200m - will manage all aspects of the customer relationship, while Comet flogs the service though its 250 stores.
Like other companies jumping on the telecoms bandwagon, Comet's service is based on Carrier Pre-Selection (CPS), which will allows punters to change supplier without having to tap in a prefix or install kit.
J Sainsbury is already convinced there's money to be made from telecoms. The supermarket giant has hooked up with the Carphone Warehouse to provide mobile and fixed line telecoms services. Called Talktalk, this CPS-based telecoms service launches next month. Sainsbury's reckons it could save punters 30 per cent compared to a rival service from BT. ®
Related Story
Sainsbury's phone calls '30% cheaper'
Sponsored: Learn how to transform your data into a strategic asset for your business by using the cloud to accelerate innovation with NetApp