El Reg launches eBay auction killing service
You want it down? Done - in minutes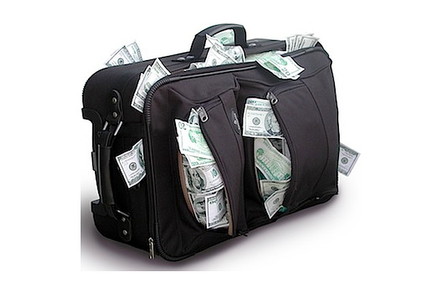 It took El Reg just two minutes yesterday to kill the eBay auction for one annoying twat of a girlfriend. Two weeks ago, our story on the offer of a date with four geeks led to that sale's almost immediate removal.
The lightning speed with which eBay acted led some readers to suspect that the company had some poor office junior doing nothing all day but looking at the Reg homepage waiting for such stories to appear.
This theory got the Vulture Central marketing department - otherwise known as the Reg Strategy Boutique - shouting excitedly into their mobile phones. Twenty minutes of hard flip-chart presentation later, a new service was born: The Register eBay Auction Terminator.
Yup, if you paid £23 for a Franklin Mint heritage-approved collectible plate from a vendor in Basingstoke (you know, the one showing the lovely little kittens with the big eyes done by that world renowned cat artist) only to find that it was chipped, we can ensure that the peddler of second-rate merchandise never darkens eBay's doors again.
Or, if you are particularly offended by the concept of someone trying to sell a "Happy Mac" constructed from Lego (yes, really), El Reg will guarantee its dismantlement in minutes.
Prices start at £100 for a simple removal, rising to £500 for a "name and shame". Easy credit terms are available. For full details contact our Strategy Boutique CEO here. ®
Sponsored: Minds Mastering Machines - Call for papers now open