IBM debuts T-Rex mainframe
Size of a fridge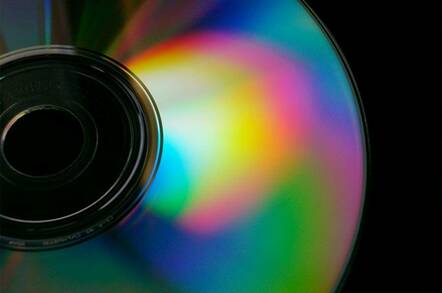 IBM yesterday introduced its most powerful mainframe to date, the zSeries 990.
Formerly code-named T-Rex, The z990 represents the fruits of $1bn investment and the labours of 1,200 IBM developers.
This z990 scales up to 9,000 MIPS (million instructions per second) on 32 processors - twice the number of processors and almost three times the system capacity of its predecessor, the z900. According to IBM, z990 customers can scale up from one to 32-way, without taking the system down.
The z990 architecture incorporates virtualisation capabilities, meaning it can support hundreds or even thousands of virtual Linux servers in a single box. This "roughly equates to an entire data center on one server the size of a refrigerator," IBM notes.
Up to 30 logical partitions (LPARs) are supported on the z990, twice that of of the z900.
IBM's Intelligent Resource Director (IRD) automation technology means z990 users can dynamically moves system resources to the workloads that need them, according to customer-defined priorities and objectives.
The z990 also offers the ability to turn capacity on and off, allowing customers to temporarily add server engines during peak periods. This flexibility is designed to help mainframe users respond to daily or seasonal surges in demand.
With the launch of the z990, IBM also cut the entry point for variable priced products in its Workload License Charge (WLC) software pricing structure. IBM's storage products and middleware (WebSphere, Tivoli etc.) are being developed to support the z990.
Tech spec
The z990 provides up to 512 I/O channels, double that of its predecessor. There are now up to 16 HiperSockets, which provide high speed TCP/IP connectivity between virtual servers within a single z990, quadruple the number in the z900. IBM has also introduced a new technology called logical channel subsystems, designed to maker it easier for customers to consolidate multiple mainframes into a larger z990.
Billion transistor brain
The z990 is powered by a redesigned IBM multichip module (MCM), 50 per cent smaller in size than the brain of the z900. Upshot, the z990 delivers almost three times the processor capacity of the z900 in the same footprint. The z990 has available up to four times the memory of the z900, 256GB versus 64GB.
With the introduction of the z990, IBM is highlighting the security and reliability features (99.999 per cent availability) traditionally used to differentiate mainframes from upstart Unix competitors.
Topping its own security record, the new 16-way z990 can handle up to 11,000 Secure Sockets Layer (SSL) transactions/second (a 57 per cent improvement over a 16-way z900).
Coming soon
The IBM eServer z990, models A08 and B16, will be available on June 16. Models C24 and D32 come on tap on October 31. On/Off Capacity on Demand functionality will be available in September 2003. Secure key cryptography, support for 30 LPARs, and z/OS exploitation of 512 I/O channels will be available in October 2003. ®
Related Stories
IBM looks to summer release for T-Rex mainframe
Quite Big Iron - new baby IBM mainframe
IBM to push cheaper 'Linux-only' zSeries, iSeries
IBM ships revamped mainframe
T-Rex for sale online
Sponsored: Learn how to transform your data into a strategic asset for your business by using the cloud to accelerate innovation with NetApp