Services take centre stage, as software licences slip
Perma-shift?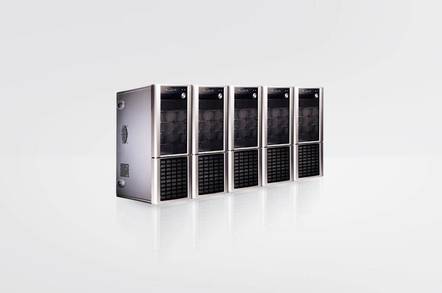 Taking a look at some of the recent earnings announcements for enterprise applications vendors, you could be forgiven for thinking that the days of selling software licences were sliding to an end, writes Fran Howarth, of Bloor Research.
Almost all of the gorillas of the enterprise application space - Siebel, SAP, Oracle and PeopleSoft included - have seen revenue from licence sales slip as a per cent of overall revenue recently. And, across a wide range of companies, transaction sizes are getting smaller.
So what is going on? According to Siebel, the reductions are more due to conditions surrounding purchasing decisions - rather than factors affecting professional services, maintenance needs or other issues. The vendor believes that the general weakness in the global economy from 2001 onwards, combined with reduced corporate capital expenditure due to cost-cutting and geopolitical uncertainties, is to blame.
This has led to purchasing processes being delayed, meaning that the entire purchasing cycle from evaluation to signing of a software purchase order takes longer. However, it is predicting a return to more normal levels of licence purchasing in the second half of 2003. Time will tell.
But for some vendors, the shift appears to be irreversible. To counter this, many are beefing up their services capabilities - many vendors that are expecting headcount to remain relatively flat state that they are, however, looking to increase their professional services resources. Others are looking to acquire professional services firms catering to their area, as evidenced by an upturn in the number of mergers and acquisitions involving services firms this year.
I put the question to Jacquie Boast, chief operating office for Kewill Solutions Europe, a manufacturer of supply chain execution solutions that has been in operation for more than 30 years. Two years ago, software licences comprised between 50% and 60% of total revenues, but that has slipped recently to closer to 30%.
According to Boast, one out-of-the-box application cannot suit all companies, as different firms have different and unique business processes, workflow and integration needs. End-user organisations have seen too many poorly managed software implementation projects that have blown initial budget estimations and taken years to get working. Add to that the fact that applications are becoming more functionally rich and the need for increased services, such as customisation, becomes clear.
Boast reports that Kewill's customers are increasingly looking to outsource the development and management of their applications to the vendor. More and more, they want the application to be hosted for them. And customisation is a particular issue, with many applications being delivered in a modular fashion, allowing the customer to pick and choose those that they require. To make them work together, as well as to interface with existing technology systems, requires much help in terms of professional services.
Additionally, customers are looking for a range of complementary services. In the supply chain execution market, which Kewill serves, this means providing such services as supplier enablement. To cater for this, the vendor has a dedicated community management team that is responsible for integrating and customising applications, as well as getting the customer's user and supplier communities to use the software.
Such services are on the increase. Over time, lessons learnt and best practices will be incorporated into new software releases. But, for now, many must rely on professional services capabilities to allow them to make the best use of applications that they have purchased. © IT-Analysis.com
Sponsored: Learn how to transform your data into a strategic asset for your business by using the cloud to accelerate innovation with NetApp