Tanglewood to run 10x faster than Madison
Let Shavano go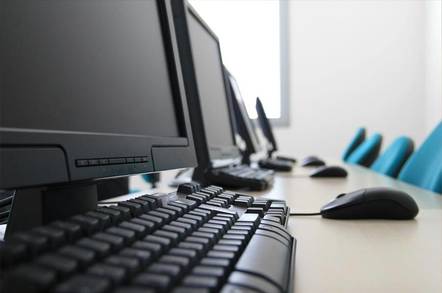 Intel's Paul Otellini gave the first indications of the performance expected out of the Tanglewood processor, during the Windows 2003 Server launch yesterday.
Otellini, president and chief operating officer at Intel, noted that the dual core Montecito processor set to arrive in 2005 will out perform upcoming Madison chips by two to three times. The real screamer in the Itanium family, however, comes with Tanglewood in 2006 or 2007. This chip should beat out Madison by a factor of ten, Otellini said, referring to Tanglewood as "a future Itanium," instead of giving away the code-name.
Tanglewood, as revealed here, will be Intel's first attempt at an elegant multicore design.
Intel had planned to come out with a single core version of Montecito in 2004 and then the dual core Shavano processor in 2006. IBM, Sun, and HP put enough pressure on Intel with their dual core RISC chips for the vendor to meld Montecito and Shavano into one chip, hence the dual core kludge "Montecito" in 2005. This Montecito processor will be Intel's first billion transistor chip.
Some organs are still searching for a chip they called Chivano, but it's time to get the spelling right and put the processor out to pasture. Shavano is no more. ®
Related Stories
Windows on Itanic
Tanglewood: the next Itanium revealed
HP talks scalable for Itanium 2 chipset, dualie module
Intel rewrites Itanium roadmap
Do not feed, poke or disturb the Itanic user
Sponsored: Minds Mastering Machines - Call for papers now open