SAP results outperform rivals
Can it be sustained?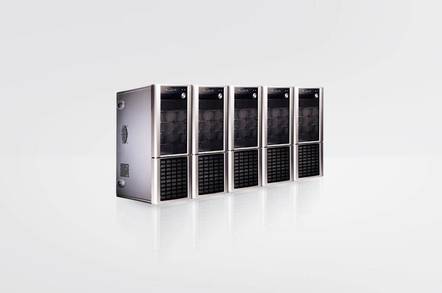 In the light of recent warnings by PeopleSoft and Siebel Systems, there were a few sighs of relief when SAP AG released its preliminary Q1 results, because although they represented a mixed bag, they were considered to be strong when compared to those of SAP's peers. However, its ability to outperform the market looks less secure in the long-term.
Even though SAP has a strong position relative to PeopleSoft, Siebel and Oracle, the inevitable question about the sustainability of that position remains.
To maintain its position in the market, SAP needs to continue to win new customers while also making incremental sales to its existing customer base, hence a heavy emphasis on CRM, SCM, portals, the integration capabilities of the NetWeaver platform, and unsubtle encouragement on the upgrade front. Although it is winning new customers, and CRM and SCM sales in particular are going well, there are areas of concern regarding the take-up of some of the newer technologies.
The percentage of revenue gained through sales of SAP's core finance and HR applications is dropping, from 43% in Q1 2002 to 33% in the Q1 2003. Although they produce a healthy, predictable and nicely visible income stream, they are not growth areas so SAP needs customers to take up its newer technology, yet the existing customer base appears to be reluctant.
A recent survey carried out by ComputerWire indicates that planned take-up of xApps and NetWeaver is low. The survey found 88% of companies said they are not interested in xApps. Just 1.3% are currently considering the process-centric cross applications, a mere 8% are planning to procure them in 2003, dropping back to 1.3% who are looking at purchasing xApps in 2004 and beyond. The picture is similar in relation to NetWeaver, with 85% uninterested, 8% considering it now, 2.7% planning procurement during 2003 and the same again for 2004 and beyond.
SAP's position is not in danger but the company no longer looks quite so unassailable in comparative terms. Even though it has managed to outperform the market, the question of how long it can continue to do so, to the extent it has achieved to date, is edging higher up the agenda.
©
Datamonitor is offering Reg readers some of its technology research FOC. Check it out here.
Sponsored: Learn how to transform your data into a strategic asset for your business by using the cloud to accelerate innovation with NetApp