Sun preps intrusion detection appliance
Symantec to help the hunt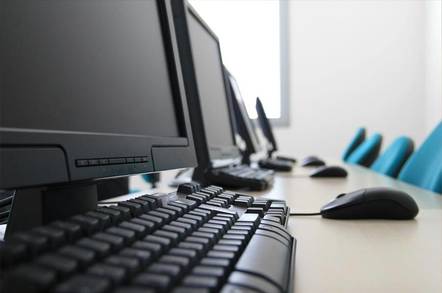 Sun Microsystems and Symantec held hands at this week's RSA security conference with the introduction of a new intrusion detection server appliance.
The system aptly named the iForce Intrusion Detection Appliance is based on Sun's LX50 server and Symantec's ManHunt software. In an interesting move, the two companies are only making the appliance available with the Solaris x86 operating system. Symantec estimates that close to 85 per cent of the ManHunt install base runs of this version of Solaris built Intel and AMD 32-bit chips and not Sun's SPARCs.
Sun has tried to move away from fixed function types of appliances despite its purchase of appliance leader Cobalt for $2 billion in 2000. The company rolled out the LX50 last year, swallowing its SPARC pride to admit that customers wanted a general purpose Intel-based system that was free to perform a variety of functions.
The LX50 is just the first in an expanding x86-based server line at Sun. Later this year, Sun will release AMD-based blade servers and then likely ship Xeon-based follow-ons to the LX50.
One area where Sun has been willing to stick with the appliance route is in security. Last year, it struck a deal with Check Point for a VPN/Firewall appliance also based on the LX50.
The new iForce IDS appliance will start shipping later this month in the U.S. only and support throughput of up to 2 gigabits per second on detection tasks. The system uses a variety of intrusion detection methods and does most of what you would want along the lines of real-time analysis and policy-based responses to threats.
The kit starts at $21,995 for a 200 megabit license. The highest end version of the appliance will run more than $100,000 with the 2 gigabit support. ®
Sponsored: Minds Mastering Machines - Call for papers now open