CNT snaps up Inrange
Fibre Channel giant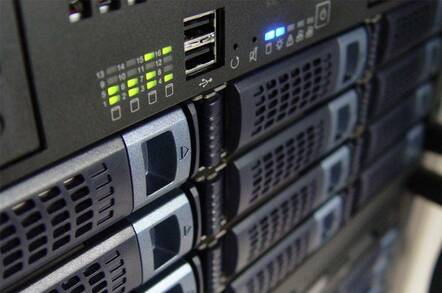 CNT, a storage networking company specialising in remote storage mirroring, replication and IP storage solutions, has reached agreement with SPX Corporation to acquire Inrange Technologies, best known for its high-availability Fibre Channel switching, enterprise connectivity and storage networking products.
The terms of the agreement will see SPX sell its 91% holding in Inrange to CNT for approximately $190 million in cash, equivalent to $2.31 per Inrange share. The remaining shares will be acquired at the same price by a merger immediately following the acquisition from SPX.
At first sight the acquisition appears to make a lot of sense for both organisations. The Fibre Channel switches, Storage Networking and Wave Division Multiplexing products of Inrange neatly complement CNT's existing storage solutions offerings. The addition of the Inrange tools to the ESCON, SCSI and Fibre Channel-based IP and wide area network products of CNT along with its growing consulting, design, implementation, network monitoring and managed services creates an extensive, focussed portfolio.
The move by CNT is the latest step taken by the company as it continues to expand both its presence and its visibility in the storage market. Until recently CNT was best known for its ability to link data centres together cost effectively utilising a number of networking technologies. The company then looked to acquire organisations that could provide it with complementary services and products. The acquisition of Inrange follows its purchase last year of BiTech, a specialist in data centre management.
The transaction is subject to the usual antitrust clearance and customary closing conditions, but is expected to close very quickly during the second quarter of 2003. Assuming that all goes through, the enlarged CNT will be able to boast of revenues close to half a billion dollars based on the combined 2002 income of $453 million.
This will make the company one of the largest suppliers of Fibre Channel and wide area network switching with significant worldwide operations. More importantly the acquisition strengthens CNT's ability to offer a one-stop shop capable of supplying full-service heterogeneous storage solutions.
Thomas G. Hudson, CEO of CNT, stated, "This is exactly what enterprise customers need as a partner in the complex decision-making, large scale implementation and management of multi-vendor storage networking solutions."
It is worthwhile noting that the new organisation will have a recurring maintenance revenue stream of nearly $100 million along with a $60 million consulting and professional services division making it one of the largest in the industry dedicated to storage networking. At the same time the move will provide CNT with an opportunity to make significant scale and cost reduction benefits.
For its part, SPX CEO, John B. Blystone, explained that the sale would allow them to concentrate on its remaining offerings in the technical products and systems segment. He admitted that the move also significantly strengthens the company's liquidity and financial position giving it a boost in its efforts to grow its businesses.
All things considered this looks to be a very good move by CNT and should also encourage the existing customers of Inrange. By past performance we may not have to wait too long before CNT reaches out once again to pick up another storage specialist. © IT-Analysis.com
Sponsored: Learn how to transform your data into a strategic asset for your business by using the cloud to accelerate innovation with NetApp