War hits beleaguered networking sector
Confidence reaches rock bottom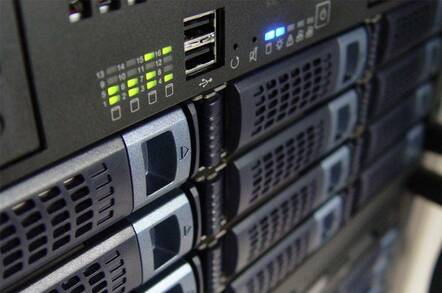 Economic uncertainty due to the war in Iraq is piling fresh misery on the already beleaguered networking equipment companies and their channel partners in the US, and more particularly, in Europe.
A survey published by channel analysts Global Touch, tells a story of a sector marking down sales expectations and squinting into the distance for any sign of a spending recovery.
Global Touch's latest quarterly Channel Tracker report, which covers the quarter ending March 31, 2003, includes predictions from channel firms in the US and Europe with cumulative revenues over $119.95bn. The report looks at key IT networking equipment vendors - 3Com, Cisco Systems, Enterasys Networks, Extreme Networks, Juniper Networks and Nortel Networks - from the perspective of their channel partners. In this way, the report provides a useful snap shot of the overall state of the networking market.
The report concludes the European networking market is decelerating. In the US, resellers are struggling to cope with fierce discounting pressures.
"It was another tough quarter. The quarter seemed to start well, but clearly fizzled in February, then plummeted with the start of the military conflict in Iraq," said Denise Sangster, president and chief executive of Global Touch. "The quarter, particularly in the US has seen significant tightening in budgets for networking equipment products, as well as increased product discounting during the quarter."
More than half (52 per cent) of US respondents to the survey indicated that networking equipment sales were in-line with sales expectations. Against this, 54 per cent of European respondents indicated that the quarter was "below-to-extremely below" sales expectations.
Looking ahead confidence has dropped even further.
In early January (the time of the last study), 70 per cent of US respondents predicted higher revenues this year than last. Only 46 per cent now expect higher revenues this year, a marked decline. Confidence among European resellers remains low, with only a third (32 per cent) predicting higher revenues this year than 2002.
"The networking equipment market continues to face lacklustre demand," Sangster commented. "The question is whether demand will snap back after the war or if the turbulent market conditions are signs of an emerging commoditisation of the entire network infrastructure."
The majority of Channel Tracker respondents predict networking spending growth in 2003 of two per cent or less.
"We do not expect to see any significant upturn in IT spending until 2004 or later, particularly in the networking equipment market," said Sangster, adding that the quarter may see key vendors buying into the security and storage markets in order to boost revenues through diversification.
The complete Q1 2003 Networking Equipment edition of Channel Tracker report, including charts that reflect the key data, is available online at the Global Touch Web site.
The full report contains all of the survey results for both the US and Europe including specific information on key industry vendors. Details of the survey's methodology and respondents are also included in the report. ®
Related stories
Networking equipment spend gets slumpier
Channel mired in networking depression
Networking vendors eat their babies
Channel faces cash crisis
Sponsored: Minds Mastering Machines - Call for papers now open