Unisys turns to the midrange
Xeons everywhere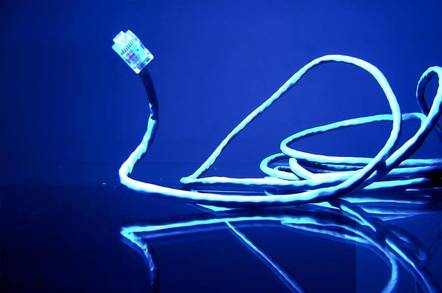 Unisys has added to its server line with new 4-to-32 processor systems all geared up to run Windows Server 2003 and to give the company formidable hardware in the midrange.
The two classic midrange systems are the ES7000 Aries 510 and 520 servers. The Aries 510 holds between 4 and 8 Xeon chips from Intel, supports one domain and has 8 I/O slots. The 520 can fit up to 16 Xeons, support two domains and has 16 I/O slots.
The larger Orion 530 and 540 servers stretch up to 32 Xeons each. Both systems have 32 I/O slots available and can support at least two domains with the 540 supporting up to 4 domains.
A 4-way system starts at $35,000 and runs up to $750,000 for a 32-way server.
Unisys could not contain its excitement for Windows 2003 Datacenter Edition in a press release, but while the servers are available, users will, of course, have to wait until May 30 for the OS.
The new servers extend Unisys' reach down into the midrange where it hopes to unseat Unix vendors and give fellow Intel sellers such as HP a run. ®
Related Stories
Unisys boss predicts telco restructuring
Unisys debuts CMP-based ClearPath mainframes
Unisys takes high and middle roads with new ES7000s