BMC grabs IT Masters
Service levels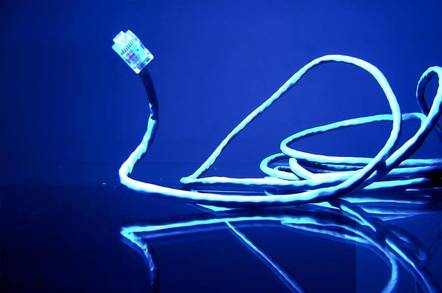 BMC Software has acquired IT Masters International S.A. and its 75 staff for around $42m, writes Tony Lock.
IT Masters supplies software management tools which assess the impact that technology has on business services. The company's principal offering, MasterCell, is an adaptive management tool that is used to model the effect that IT service level degradation will have on business processes. In effect the technology allows the effect of varying IT service delivery to be assessed, in real time, for its impact on real world business.
BMC is to incorporate MasterCell in its frontline service management offerings to improve its capability to supply service management, real-time service modelling, root cause analysis and service level management. BMC already has a head start with the assimilation of MasterCell as the technology is already integrated with the well-known BMC Patrol product line.
BMC will integrate MasterCell with its MainView mainframe management tool and INCONTROL, the company's batch scheduling and output management system. BMC also plans to integrate its new acquisitions with its Remedy IT Service Management product.
The purchase of IT Masters will also see its collection of productivity tools, MasterAR Suite, integrated with the Remedy Action Request System.
For the past year or so most major systems management software vendors have been looking for ways to enhance the value of their offerings. The so-called gang of four (BMC Patrol, CA UniCenter, HP OpenView and IBM/Tivoli) are all now capable of providing technology capable of monitoring and managing IT systems. However, until recently there was limited ability to assess the impact that different levels of IT service would have on the business itself; and it is this area that the suppliers have been actively working to improve.
Today business impact is the only reasonable measure against which IT service should be looking to be measured. If BMC can incorporate the IT Masters technology successfully into its core offerings the company has the potential to move forward significantly in the race to provide proactive service management to business customers.
It islikely than there will be many more acquisitions and mergers in the near future among management tools suppliers. ©
IT-Analysis.com
Sponsored: Minds Mastering Machines - Call for papers now open