Northern Ireland signs up HP for €107m e-learning gig
Big Deal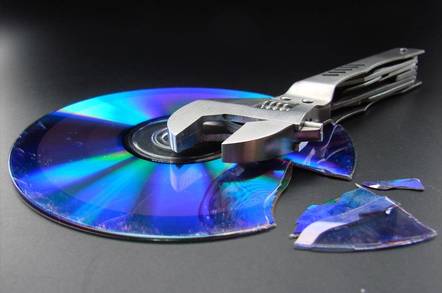 Hewlett-Packard has won a massive e-government contract in Northern Ireland, worth more than €100 million.
The five-year deal, with a two-year extension clause, will see HP provide and manage technology infrastructure for 1,200 schools and 350,000 students, as well as teachers and administrators.
The massive technology roll out is part of the Classroom 2000 (C2K) education project in Northern Ireland, which aims to give each student access to the Net and virtual classrooms, from primary school to university level.
HP described the project as one of the largest and most ambitious in the world. The company said it would use so-called adaptive infrastructure in the undertaking, which should give schools the ability to easily upgrade systems and incorporate new technology in the future.
Indeed, some of the supposed benefits of the C2K programme will, over the next 10 years, include Internet connectivity from school and at home for every teacher, student and family in Northern Ireland. Older students will be given their own e-mail addresses.
Another benefit of the programme will be the ability of students and teachers to collaborate over the Net and set up virtual classrooms. According to C2K, this feature is designed to benefit students at home due to extended illness or severe weather. It is also envisioned that schools and students will be able to draw resources from media organisations such as the BBC and Channel 4, as well as from on-line libraries.
"C2K is not just about the best use of technology for our schools, it's about the future of the education process," said Jimmy Stewart, director, C2K. He said that HP was selected, in part, because of the company's use of adaptive infrastructure, which would allow for smoother integration of new technology down the road.
Jim Kent, vice president and general manager, HP Services UK and Ireland, described C2K as "a pioneering initiative" and said the project was a "global example of e-learning best practice."
HP has picked Amaze and Hyperwave as strategic partners to work on the C2K project. The news of the project comes just as HP said it has secured a new contract with the Irish Navy for new IT infrastructure, designed to improve communications with ships at sea. The value of this deal has not been disclosed. © ENN
Sponsored: Minds Mastering Machines - Call for papers now open