Sun's Enchilada, Chalupa ready to serve
Low end revved with new SPARC CPU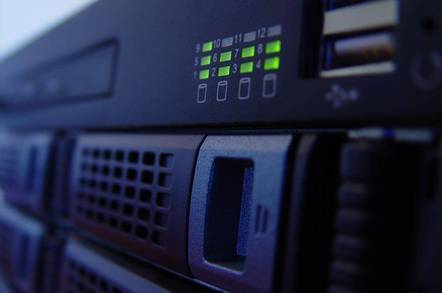 Sun finally appears ready to start shipping Jalapeno-based low-end systems, along with faster versions of its four and eight processor machines.
Documents disclosed to The Register show the company gearing up its two-processor "Enchilada" server with 950MHz and 1.1GHz UltraSPARC IIIi 'Jalapeno' processors. Accompanying this box will be a new version of the eight-processor v880 with 1.05GHz to 1.2GHz UltraSPARC IIIs and a new four processor v480 with the same chips.
The v880 and v480 currently ship with 900MHz UltraSPARC IIIs.
Sun may announce the systems at its Sun Network conference in Shanghai next month, or it could prefer to stick to its new quarterly release schedule, and unveil the hardware in early June.
A Sun spokeswoman declined to comment on the products' existence or timing for a release.
The four processor Chalupa server - a thinned down version of the v480 - should arrive a little bit later on with 1.1GHz UltraSPARC IIIis. It wil be joined by a tower version of the Enchilada box.
Low end systems have been key for Sun, during the economic downturn. The company touts particular success with the v480 and v880 systems.
IBM hopes to steal some of Sun's thunder in the low end with the introduction of its Power5 chip next year. The company claims this product will be ideally suited for midrange and low end servers.
It's unclear what has delayed the Enchilada and Chalupa systems, as they have appeared with frequency in Sun roadmaps for some time.
Sun executives were showing off the UltraSPARC IIIi chips at their analyst conference last month, saying they have some versions of the chip running at 1.75GHz. ®
Related Stories
Sun goes the whole Enchilada
Sun peppers low-end with McKinley-killer Jalapeno
Sun revamps workgroup servers
Missing Sun chip found in abandoned taqueria
Sun's Jalapeno almost cooked
Sun discloses UltraSPARC VI and VII, shows IV silicon
Power5 boasts quadruple performance gain
Sponsored: Learn how to transform your data into a strategic asset for your business by using the cloud to accelerate innovation with NetApp