LEGATO releases NetWorker 7
More platforms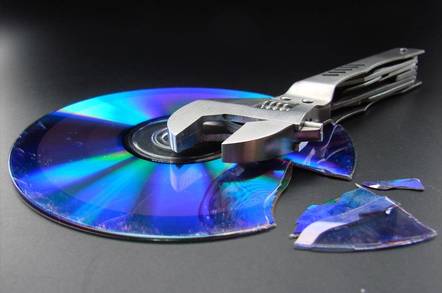 The battle of the storage software vendors jumped up a gear this week as LEGATO announced the release of LEGATO NetWorker 7, writes Tony Lock. NetWorker is one of the most widely recognised and deployed data protection tools and the new version release keeps LEGATO in the storage management battle with long time rivals CA, VERITAS, Tivoli and HP.
Despite the important role that backup and restore operations deserve it is still the case that many organisations do not manage the protection of important company information well. Indeed, while the requirement to backup data is widely recognised at an intellectual level it is clear that the task is often seen as "routine" and little attention is paid to ensure that the backup operation is successful and that the data thus protected can be restored effectively should the need arise.
In its new release NetWorker has sought to make the protection of data less complex by enhancing its management capabilities tools and simplifying administration. At the same time the company has extended its platforms coverage by adding support for the forthcoming release of Windows 2003 Server and Mac OS X. In the enterprise-class Linux space LEGATO is keen to highlight NetWorker's extensive support of Linux running on Intel 64-bit Itanium architectures along with its ability to protect Linux journaling file systems.
As the pressure to back up (and occasionally restore) ever expanding volumes of data increases NetWorker now offers an enhanced DiskBackup Option that provides the capability to perform simultaneous multiple reads and writes to disk as an alternative backup target to tape.
Data protection is managed to tape and disk with the familiar management interface. This Option may prove attractive to organisations that are looking to make use of the new class of ATA disk arrays supplied by vendors such as EMC, StorageTek and NetApp. Using these new platforms allows organisations to perform faster recovery in the event of failure as well as support the rapid completion of staging or cloning operations.
The increasing deployment of networked storage architectures has also been recognised in the new release. In SAN environments NetWorker 7 now permits tape drives to be shared, significantly enhancing the utilisation of expensive libraries. In the NAS arena NetWorker 7 has extended its use of the NDMP (Network Data Management) Protocol.
The new software offers improved restore performance at a directory level, supports automated tape cloning and includes expanded platform support for IBM AIX and HP Tru64. The software now provides the capability to dynamically allocate tape drives to a backup process by enabling the allocation of tape drives between NDMP-based and non-NDMP-based devices, a feature that will be useful in some large NAS environments.
It will be interesting to witness how rapidly existing users of the company's products seek to upgrade their systems. Some of the new features, especially the DiskBackup options, may well prove to be attractive enough to open up the chequebooks of some customers. ®
Sponsored: Minds Mastering Machines - Call for papers now open