BT Tower in St Patrick's Day green light stunt
Plugging new DQ service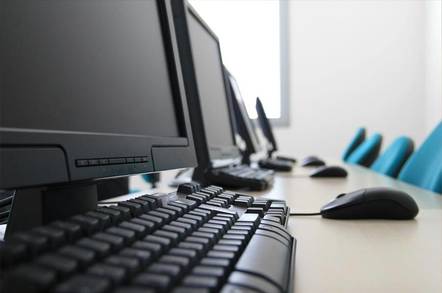 BT Tower in the heart of London was lit in emerald green last night as part of a stunt to plug a new directory enquiries (DQ) service.
The stunt - timed to coincide with St Patrick's Day - was promoting the 11 88 88 service launched by independent DQ service Conduit.
Last night's light show involved a crew of 50 people, a helicopter and eight flatbed mobile projection trucks to ensure all of the 620ft BT Tow was bathed in green light for a full hour.
Those behind the stunt are chuffed-to-bits with their bit of fun claiming that it turned BT "literally green with envy with the world's biggest ever lighting projection stunt".
On a more serious note, they claim that the new 11 88 88 service will be cheaper than BT's 192 DQ service with calls costing from 20p a throw, compared to 40p a go for BT's 192 service.
And in sideswipe at BT's plans to move DQ jobs to India, Conduit claims all its staff are employed in the UK.
Said Liam Young CEO of Conduit in a statement: "We wanted our launch to demonstrate to consumers who have been ripped off for years, that we are committed to challenging BT on their behalf by providing a high quality directory enquiry service at half the cost.
"BT has been using its monopoly to overcharge callers for far too long. Now with 11 88 88, the cost of directory enquiries has halved.
"To add insult to injury, BT is opening call centres in India to increase their profits yet further. We currently employ over 900 people in the UK, and intend to create more jobs in the UK whilst saving our customers money."
A spokesman for BT told The Register that despite Conduit's claims, last night's event attracted very little interest.
"We've had no complaints. Nobody noticed. Conduit have had to put out a news release to publicise it," he said. ®
Sponsored: Minds Mastering Machines - Call for papers now open