Oftel boss is telecoms superhero
How did we ever manage without him?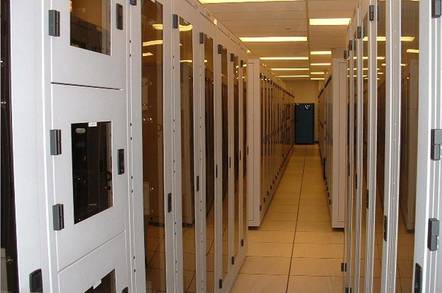 David Edmonds - the boss of soon-to-be-extinct telecoms regulator, Oftel - has been blowing his own trumpet. Again.
During a speech at the Adam Smith Institute earlier today he told the assembled audience how his "period in office has bought a renewed focus on delivering benefits to consumers" and how he has made it clear that "consumers are at the very centre of Oftel's regulatory policy". Ha!
Once again, he takes credit for the UK achieving one of the "highest levels of take up of Internet access amongst residential customers" compared to other European countries brought about, by a "large extent,...by regulatory action". Oh really?
He also bleats on about how "from an early stage, my concern has been that broadband rollout should be fast and available to as many residential and business customers as possible." Tell that to all the millions of punters who have no access to cable or ADSL services.
He also bangs on about local loop unbundling and how he "forced BT to open up its local access network...to competitors to provide their own broadband services direct to customers".
But within a breath he concedes that the "subsequent history of local loop unbundling has not been rosy". Not been rosy? It's been a bloody disaster, Dave.
And if Oftel is such a success as a regulator, why is the UK the most expensive country in Europe for making calls through the incumbent operator? A European Commission survey of local, national and long-distance calls within the EU, published on Tuesday (March 11) reveals that UK prices have stagnated, while most EU countries "have seen a marked drop in the cost of telephone call over five years".
The upshot is that Britain is second or third most expensive in each category, making it most expensive overall.
Oftel's retort is that the EU is barking up the wrong tree: add in monthly tariffs and, by its reckoning, the UK is much cheaper than, say, France and Germany.
Do we believe them?
Enough of this nonsense. Edmond's full speech can be found here. ®
Sponsored: Minds Mastering Machines - Call for papers now open