StorageNetworks: no room to hide
Somewhere to run to?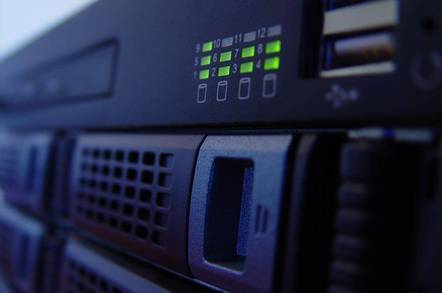 StorageNetworks' decision to consider a sale follows soon after storage back-up software company Legato Systems made the same move. The two announcements suggest that storage software companies may be reaching a crisis point due to the continuing market downturn.
Storage software company StorageNetworks has appointed investment banking firms to "assess all available opportunities to maximize shareholder value." In effect, the Waltham, Massachusetts-based company is pleading for a buyer to take over the company.
Two directors, George McClelland and William Weyland, quit the company's board, though the share price rose 7.1 per cent to $0.90 on hopes of a bid. At this price the company is valued at $89.1 million.
StorageNetworks began as a storage service provider during the period in 1999 and 2000 when dot-coms were expected to pack data centers the world over, and would look for specialist companies to outsource their storage needs. When this failed to take off, it positioned itself as a company that could manage its customers' own storage kit on their premises.
More recently, the company saw its main business as an independent software vendor and this approach appeared to be paying off when, in February 2002, it announced a deal to provide its storage management platform for EDS Corp's data centers.
But StorageNetworks continued to leak cash, and in the year to December 31, it reported a net loss of $76.6 million, down from a loss of $224.9 million on revenue 19.7 per cent lower at $91 million. The company cut its workforce 50% per cent in January, blaming a weak economy and immature storage resource management market, and co-founder Peter Bell quit as CEO.
It has not been long since storage back-up software specialist Legato Systems also began looking for a buyer - it is currently rumored to be a target for EMC. Coming so soon after, the move points to a crisis for storage software companies in the face of a market downturn and the inevitability march of hardware vendors into their territories.
©
Datamonitor is offering Reg readers some of its technology research FOC. Check it out here.
Sponsored: Minds Mastering Machines - Call for papers now open