IBM launches powerful AIX/Linux entry-level server
Benchmarks galore for the p630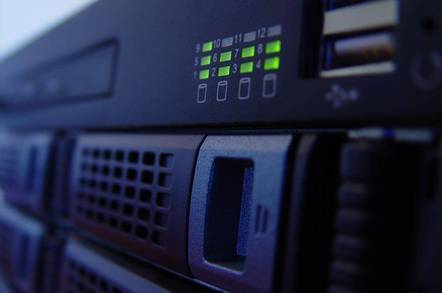 IBM today launched what it touts as the world's most powerful entry-level Web server.
The 4-way eServer pSeries 630, which features IBM's latest Power4+ processor, has far greater horsepower under the bonnet than competitive servers, IBM boasts.
In a benchmark on secure Web serving performance, a 4-way 1.45 GHhz p630 set a record for entry-level (4-way) systems, supporting 1,988 simultaneous connections. Using the same SPECweb99_SSL performance measure, a 4-way Sun Fire V480 supporting only 568 simultaneous connections.
The 4-way 1.45 GHhz p630 set an additional 4-way Web serving record when the system processed 6,895 simultaneous connections, or more than 50 per cent more performance than a 4-way Sun Fire V480 (4,500 simultaneous connections). These SPECweb99 results can be found here.
In a measure of file serving performance a 4-way eServer p630 with the POWER 4+ chip processed 33,593 operations per second (ops), nearly twice as many than a 4-way HP rp5470 with 17,979 ops, based on the same SPECsfs97_R1.v3 benchmark.
[That's quite enough benchmarks: Ed]
The p630 is designed to run IBM's AIX and Linux operating systems. IBM anticipates that one or more Linux distributors will support 64-bit Linux on the eServer p630 in the first half of this year.
LPAR (partitioning) capabilities of the p630 enable customers to divide the machine into up to four "virtual" servers. These systems can be dynamically changed in size to accommodate shifting workloads.
Prices for the p630 server, due to be available from next Friday (February 28), start at $19,913. ®
Sponsored: Minds Mastering Machines - Call for papers now open