IBM pitches eServer iSeries to wider user base
Prices down, performance up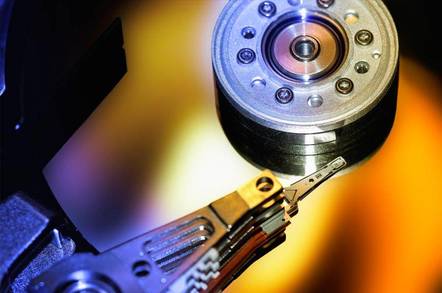 The IBM eServer iSeries platform, formerly known as AS/400, is very highly regarded by those who work with it day in and day out, writes Tony Lock.
The server has achieved almost cult status within its existing user base, but has been seen as being a "niche" tool by those unfamiliar with its capabilities. Recent announcements by IBM may succeed in giving the iSeries a significant boost in its appeal to a much broader user base.
For a start, it is worthwhile noting that Big Blue has simplified the offerings across much of the server's range and introduced some new offerings. To tempt small to medium sized organisations the company has introduced the i810 and iSeries 800. In the medium to large enterprise sector, IBM has announced details of new Power4 based servers, namely the i825, i870 and i890 systems. These machines are supplied with extra processors to provide "on/off capacity on demand" capabilities and a suite of IBM e-business software (including DB2) and management tools included in the bundle.
In the top end servers, the extra capacity on demand processors can be switched on in either "temporary" or "permanent" modes. In the temporary option, the extra processors are enabled at an agreed price per processor per day, including the cost of any "extra" OS/400 software licenses that may be required.
IBM has also greatly simplified the licensing schemas for the iSeries with the servers licensed in tiers according to the number of processors housed with a choice between "Standard" and "Enterprise" options. The software license now ensures that each server model in the range falls into a single software tier. If the extra capacity is switched on in "permanent" mode, the user will need to purchase extra OS/400 licenses if required.
It is to be hoped that the independent software vendors will become increasingly creative in their support of such flexible operations by making their software available in a fashion that complements such capacity variability. Currently it appears that only JD Edwards has made any significant move towards supporting "usage" licenses.
Overall IBM claims that the new system delivers price / performance improvements of up to 80 per cent, with most of the servers now fitting into the software licensing model at one or two tiers lower than before. IBM Global Finance has also been at work to ensure that the new platforms can be obtained through the use of a number of flexible, affordable financing options.
The ease of management of the iSeries has never been in doubt nor is there any question over the effectiveness of the platform to support critical business operations in a simple, secure manner. The new offerings and reduced pricing when coupled with the capability of the iSeries to support OS/400, Windows and Linux in a partitions within a single box may give many new organisations cause to consider deploying good old iSeries, AS/400 machines much more widely.
Sponsored: Learn how to transform your data into a strategic asset for your business by using the cloud to accelerate innovation with NetApp