HP talks scalable for Itanium 2 chipset, dualie module
Cheerleader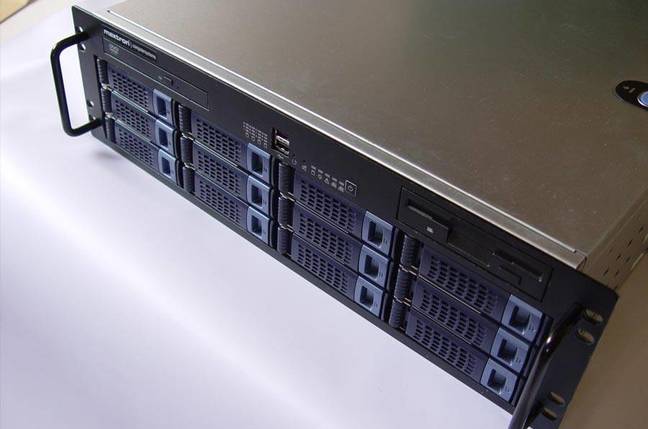 IDF HP is using opening day at the Intel Developer Forum to underscore its role as Itanium 2 cheerleader.
The company is prepping two new products for the 64-bit CPU, the sx1000 chipset and the HP mx 2 dual processor module. The key word for both is "scalability" - more processors on the same number of HP servers and/or bigger servers.
The HP sx1000 chipset is a multi-talented beast, support the forthcoming HP PA 8800 processor as well as the Itanium 2. The chipset also "provides investment protection for PA-RISC customers by enabling them to transition to Itanium-based systems through a simple cell board swap".
HP Itanium 2-based servers will support HP-UX, Linux, Open VMS and what the company says is the "much anticipated Microsoft Windows Server 2003". HP says the
sx1000-based version of Superdome, its big server, should ship with future Itanium 2 processor 6 MB (Madison) in mid-2003. It's following up with sx1000-flavoured mid-range servers in the second half of 2003.
Dualling
Now for the dualie module: the mx 2 combines two future Itanium 2 processors and a 32-MB L4 cache onto a daughter card which is pin-compatible with current Madison Itanium 2 sockets. The HP mx2 dual processor module is designed to combine two future Itanium 2 processors and a 32-MB L4 cache onto a single daughter card module that is pin-compatible with existing Madison Itanium 2 processor sockets. HP has been very enthusiastic with this announcement as it has no intention of releasing MX2 servers before the first half of 2004.
Customer Wins
HP today also proclaimed a clutch of customer wins for Itanium 2, drew attention to the ability of the platform to run SAP, Oracle and BEA enterprise systems, and claimed a big four-processor benchmark result for the Itanium 2-based HP Server using the rx5670 chipset: walk this way for the press release. &Reg;
Sponsored: RAID: End of an era?