iSCSI rolls out for passenger service
NetApp, Adaptec push SANs over IP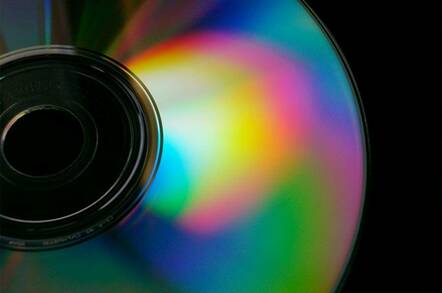 For NAS vendors, last week's ratification of the iSCSI standard by the IETF is their chance to break into the SAN market. One of the first off the block is Network Appliance, which will add iSCSI to its filer range tomorrow.
Other suppliers, such as Adaptec, are also announcing iSCSI products, now that the spec has been finalised and put out to the Internet community as an RFC, or request for comments.
In theory iSCSI is only a proposed standard until the RFC process is complete, in about a month's time. However, EMC's David Black, who is co-chairman of the IETF's IP Storage Working Group, says it is effectively complete: "At this point nothing will change. We're done in terms of technical changes."
With iSCSI, SANs can be built using IP networks such as Ethernet, because it wraps up SCSI commands as TCP/IP packets. It should also make it easier to remotely manage and use SCSI devices such as tape libraries.
NetApp is offering a free iSCSI upgrade to users of its F800 and FAS900 filers. NetApp's systems engineering director, Stuart Gilks, says iSCSI will be one more protocol among many, as part of a 'unified storage model'.
It means that applications which require SAN-style block-level access to data can now use a NAS system for their storage. "For companies that haven't gone down the Fibre Channel route, iSCSI is a viable alternative," Gilks says.
There are still performance issues with iSCSI though, and it requires a powerful Ethernet adapter, called a TCP Offload Engine (TOE), to process iSCSI packets without overloading the host server. Gilks admits too that an Ethernet SAN still needs separate cables.
However, he adds that while administrators will still need to understand storage networking, there is a lot more commonality between the skills and infrastructures needed for email and iSCSI networks, than between Ethernet and Fibre Channel.
"We see iSCSI as a ratified industry standard that offers a lower price point, based on well understood technology, all at a time when customers are under great pressure," he adds.
Of course, there have been IP storage products around for a year or so, mostly based on early cuts of iSCSI. For instance, IBM tested the water with its IP Storage 200i last year, but poor sales forced it to instead plan attaching IBM storage to iSCSI gateways from the likes of Cisco and Nishan.
The problem was that iSCSI attracted hype, not interest from people wanting to use it to run real applications. IBM's users mostly picked it up because it solved very specific problems; for example, Germany's University of Tuebingen already had a widely distributed Ethernet infrastructure that it could not afford to duplicate.
The implication was that anyone wanting to do serious block-level stuff with data did it with Fibre Channel. The difference this time is the number of companies pushing the new spec, and the fact that Microsoft, Novell and others have committed to release iSCSI drivers soon. ®