CA clears way for CleverPath 4.5
Good story (shame about the delivery)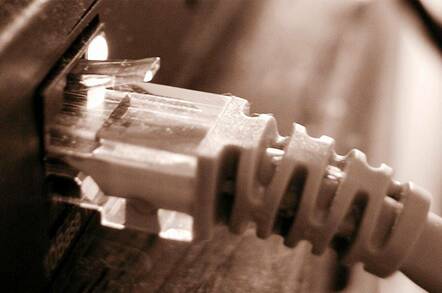 Press releases are supposed to be nice, simple introductions into whatever a company is doing next, that the man on the Clapham Omnibus can read and understand, writes Phil Howard. Imagine my perplexity therefore, when Computer Associates issued a press release on February 4 entitled CA announces CleverPath "Information in Action", which I totally failed to understand.
CA defines what it means by "Information in Action" - as "a next-generation blueprint for enterprise business intelligence that transcends traditional content portals to enable high-value analysis and decision-making capabilities across enterprise information assets and business processes". Not only does one get the impression that some punctuation might be missing but one also has to ask: what does it mean? What, actually, does it tell you? I think the answer is clear: absolutely nothing.
Subsequently, the press release explains (huh!) that "Information in Action" is based upon "CA's unique Information Delivery Maturity Model, which identifies four progressive stages in the evolution of information delivery systems". Aha, now we're getting somewhere. Well, actually, no. Just when you thought that they were going to explain this thing by means of the "Information Delivery Maturity Model" (whatever that is), they promptly change the subject. Who wrote this anyway?
As you can tell, I was less than impressed with this press release. So, as a public duty, I have been to see Computer Associates to find out what this is all about. And, actually, what the company has to say is quite sensible. As surmised, it is based on the (unexplained) Maturity Model. What this is in practice is a view of the degree of maturity of enterprise portal users.
Most companies start off in the position that they simply have a glut of data and that they are wasting their time getting to the data that they want to see. This is what CA calls Level 1 maturity. It's hardly rocket science to correct the problem, because the data is all there, access to it just needs to be organised.
The next stage of maturity (Level 2) goes beyond data to information. Users don't just want access to raw data but they want to refine, analyse and sort their data using business intelligence and content management tools from within their portal environment.
Level 3 moves a stage further, beyond data and then information, to relevance. So the key thing here is that information is presented only to those users who need it, and not to those who do not. Finally, level 4 includes the automation of repeatable actions within the portal, for example when alerts are triggered or exceptions flagged.
Now, doesn't that make sense? And it's not really hard to explain. So why couldn't CA do that? Anyway, enough carping - well, almost enough - what the press release also doesn't tell you is that the UK launch of the new products (see below) is 19th February, not the date on the actual press release.
To return to business: the gist of the press release is that the company has announced the availability of CleverPath Portal release 4.5, CleverPath Aion Business Rules Expert 9.5, and a number of new options for the portal including collaborative, advanced access control and dashboard capabilities.
However, what is not mentioned is that CA reckons that it is the only portal vendor which can provide solutions at all the levels within the Maturity Model and that it is the only company that can easily migrate customers from one level to the next. Actually, this isn't quite true. Software for Level 4 support is only alpha code right now, but the prospect of automating business rules tied to event monitoring from within the portal will be attractive to advanced users.
CA has a good story to tell here: it's a shame that it was ruined by its press release.
Phil Howard's biog is here.