Industry split over Web services platform
Through tainted specs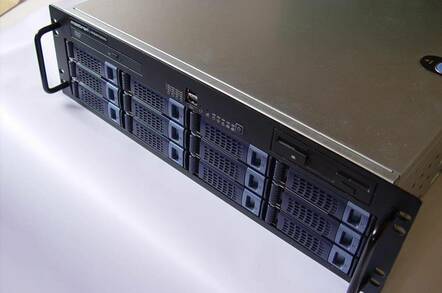 Control of the potentially lucrative Web services market is still up for grabs with vendors and businesses appearing to be split between the two main specifications.
Recent surveys from a leading research firm have indicated that opinion is divided on whether to plump for Microsoft's .Net products or those based on Java 2 Enterprise Edition (J2EE), which is backed by the likes of Oracle and IBM, when implementing Web services.
A survey of 44 consulting and systems integration vendors by Gartner Dataquest revealed that 58 percent felt Microsoft .Net was one of top three leading Web services platforms, well ahead of other rivals.
But, a similar survey by the research firm of 138 enterprises using or planning to use a systems integrator within the next year to design or implement a Web services solution found that 39 percent intend to use J2EE and 33 percent Microsoft .Net.
According to Gartner Dataquest, the split revealed in the latter survey is mainly between small and big firms. "The survey shows that smaller companies tended to favour Microsoft .Net products and large companies tended to favour J2EE architectures and products," said the Gartner Dataquest report.
Gartner said bigger companies tended to go with J2EE because of its close ties with Unix, which is already popular in many such businesses where it is used to run high end, mission critical operations.
In relation to the system integrator survey, Gartner said that the results could be skewed by the vendors' business relationships with software providers. In that survey, nearly 60 percent said Microsoft .Net was one of their top three Web service products for capability investment, while 40 percent went for IBM Websphere and 31 percent cited Oracle.
Joanne Correia, vice president for Gartner Dataquest's software industry research group, said the surveys also showed that system integrators do not always get to implement the platform they prefer.
"While larger companies tended to have established a Web services platform of choice, smaller companies were still undecided," said Correia, "This shows that the systems integrator does not always dictate the choice of Web services platforms."
Web services is a way to designing and building software to make it easier to link incompatible systems. Developing and selling products for this area has become an important element of many software companies' future growth strategies, but reaction to such initiatives has, so far, been muted.
This might be set to change though, according to IDC. It has predicted Web services will become the dominant distributed computing architecture in the next 10 years and the value of the Web services opportunity in the US will be USD21 billion by 2007, peaking at USD27 billion in 2010.
IDC's latest report on the topic also pointed out that although only 5 percent of US companies had completed Web services projects by the end of 2002, around 80 percent will have some type of initiative in this area underway by 2008.
© ENN
Related stories
WS-I members take stand against 'big-name bias'
Separate dance cards for Web Services Choreography?
SAP positions to avoid IBM and Microsoft Web Services

Sponsored: Minds Mastering Machines - Call for papers now open